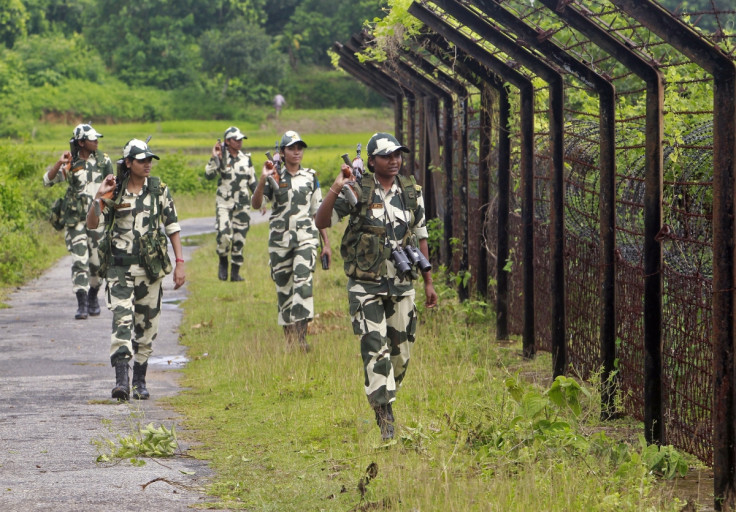 India will allow women to join combat roles in all sections of the armed forces by 2017. President Pranab Mukherjee, who is also leader of the armed forces in the country, told both houses of the Indian parliament that in future women will be in contention for combat roles across the military.
The Indian army is one of the largest in the world with 1.2 million active personnel and around 2.5 % of them are women. In 1992, the Indian army began recruiting females to non-medical positions and currently most serve as administrators, intelligence officers, doctors, nurses or dentists.
Most nations now have women in their armed forces, yet only a few, including New Zealand, Germany, Israel and the US, have allowed them to take on combat roles. In December David Cameron announced that women could be serving in close combat roles in the British Army by the end of 2016 just weeks after the US announced they were allowing women to fight in similar roles.
But India has previously expressed concern over women's vulnerability if captured and over their physical and mental ability to cope with the stress of frontline deployments. But on Tuesday 23 February Mukherjee decided to make the landmark move.
He said according to the Guardian: "My government has approved the induction of women as short-service commission officers and as fighter pilots in the Indian Air Force. In the future, my government will induct women in all the fighter streams of our armed forces.
"In our country 'shakti', which means power, is the manifestation of female energy. This shakti defines our strength." The move follows plans for India to accept air force plans for female pilots to fly warplanes from June 2017 on a three-year experimental basis.
In December Cameron agreed the radical British army overhaul agreeing to women into "ground combat" roles. The review of armed forces policy could mean that female soldiers will be posted to the front lines of warzones by the end of 2016.
Currently more than 80% of jobs are available to women within the UK – including posts in war zones with the RAF and Royal Navy – but the proposed changes would open up roles in the units such as the Royal Marines, Royal Armoured Corps and the Royal Air Force Regiment to women.