International Olympic Committee member Vitaly Smirnov has dismissed Dick Pound's threat that cycling could be removed from the Olympic Games program should the International Cycling Union be implicated in a cover-up over Lance Armstrong's doping past.
US Anti-Doping agency's 1,000 page report alleged that Armstrong had made a payment of $100,000 while chief-executive Travis Tygart says the American made an offer of $250,000 to the USADA, a proposal which was rejected.
Pound, the former head of the World Anti-Doping Agency, said cycling's role in future Olympic Games could be in jeopardy should Armstrong reveal the UCI had a role in covering up his doping past.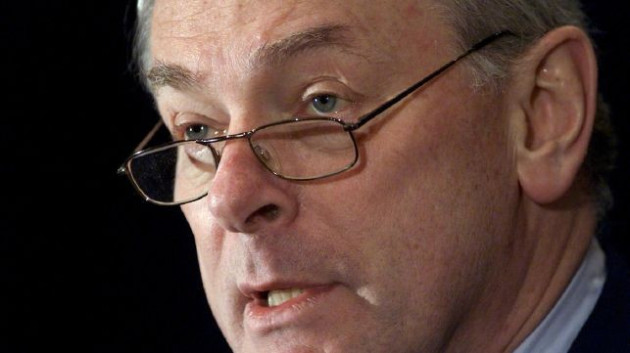 "We could say, 'look, you've clearly got a problem. Why don't we give you four years, eight years to sort it out?'" Pound said.
"And when you think you're ready come on back we'll see whether it would be a good idea to put you back on the program.
"The only way it (cycling) is going to clean up is if all these people say 'hey, we're no longer in the Olympics and that's where we want to be so let's earn our way back into it,'" Pound added.
"The IOC would have to deal with it, the (UCI) is not known for its strong actions to anti-doping.
"It was the same in weightlifting a few years ago, all of a sudden when you get right up against it things go fuzzy and they say, 'well, we can't punish innocent athletes in these sports by dropping the sport from the program.'"
Cycling has been contested at every Summer Olympics since the inaugural event in 1896.
Fellow IOC member Smirnov has poured cold water over the possibility of cycling being excluded from future Games, claiming public opinion would scupper such a move
"I'm sure that if the IOC tries to implement what Pound was talking about, then it will immediately run into incredible resistance from public opinion," he told R-Sport. "And the IOC usually takes into account things like that, so it won't do it.
"It's road racing and track cycling and mountain biking, but the main thing is that it's a sport that probably billions of people on the Earth take part in. It's impossible to take cycling away from humanity."
A British Cycling spokesman said: "Dick Pound deserves great respect for his work in the fight against doping but the IOC have already said this isn't a possibility."