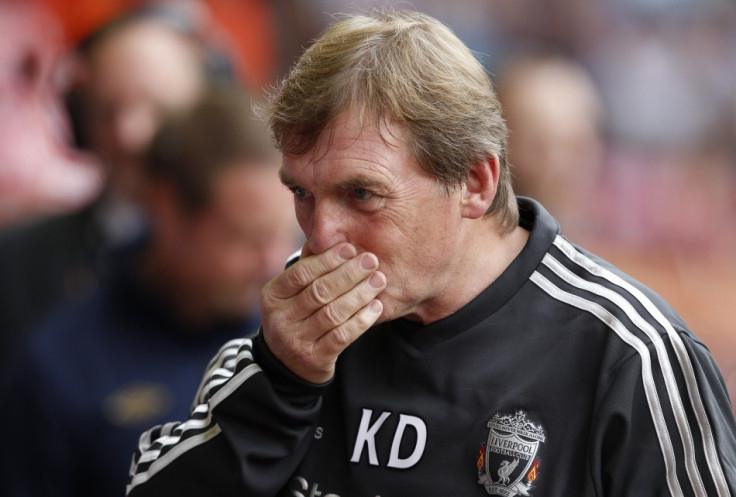 Liverpool boss Kenny Dalglish has accused the Football Association of double standards following their successful appeal against Manchester United striker Wayne Rooney's international ban.
The aforementioned Manchester United and England talisman had his three match ban at EURO 2012 reduced to two on Thursday morning, yet Dalglish suggests their efforts to undermine UEFA's violent conduct charge entirely contradicts the recent charge levelled at Liverpool forward Luis Suarez.
Liverpool's star player was cited for swearing at the crowd during the Anfield club's 1-0 defeat to Fulham, however Dalglish believes the FA's handling of the Manchester United striker's case is hypocritical and sets a poor example.
Suarez is already facing an FA charge for the well-publicised feud with Manchester United defender Patrice Evra, and the latest misconduct allegation has clearly irked his Liverpool manager.
"I find it a bit strange the FA are supposed to be setting an example for things yet they appeal against Wayne Rooney's three-match ban," The Liverpool chief told a press conference on Thursday.
"I don't think that's a good example to set."
In regards to the initial charge which relates to the Liverpool striker's alleged racist abuse towards the Manchester United left-back at Anfield in October, Dalglish believes the protracted nature of the FA's handling of the deeply sensitive case has merely heightened the scrutiny.
"The fact it has taken nine weeks to get a decision on one of the other charges is a bit of a joke as well," added the Liverpool manager when asked about the initial allegation levelled at his star striker during their 1-1 draw with Manchester United.
"I don't think that has helped as well. The circus which is around about him has been caused mainly by that.
"That will be done sooner rather than later and we will move forward."