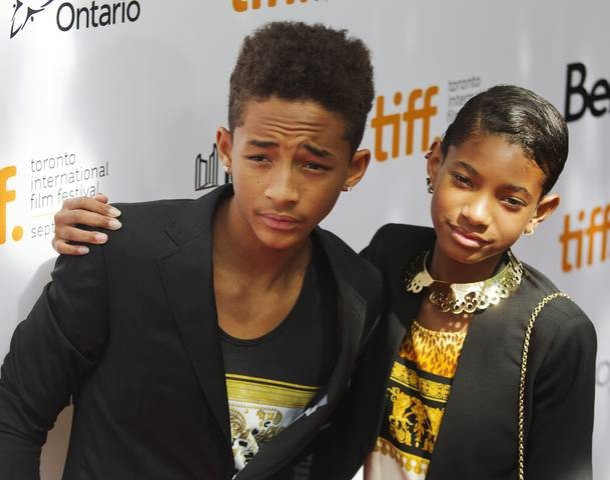 He may only be 14, but Jaden Smith is determined to take on rappers twice his age after releasing his collaborative track with his 12-year-old sister Willow.
Will Smith and Jada Pinkett's teen rapper son and pop star daughter have teamed up to record a new downcast track titled Kite.
Clearly influenced by hip hop artists such as Kendrick Lemar and Drake, The Karate Kid star rhymes about pain, being lost and women over a slow dragged-out beat.
His lyrics feature lines such as :"Your motion, got me roller coasting, I want all in your ocean [...] I give you kisses on your neck and chill after my curfew/ I treat you with respect and girl I never would hurt you."
Whip my Hair hit maker Willow makes an appearance on the chorus and begins her spot by rapping the words: "Lil Mama got bars, Lil mama got bars."
She then sings the mature sensual lyrics: "You wanna fly I got the kite, I got the kite for you to fly" in a spacey tone.
One fan wrote: "Oh WOW! I liked it at first. Then Willow came on and blew me away!!"
Another said: "Surprised, this is actually pretty damn good. Especially for being 14 and 12. Cant hate."
Jaden's track comes just days after Willow, who is signed to Roc Nation, released her own song, the equally melancholic "Sugar and Spice".