Judge in Colorado Cinema Massacre Suspect James Holmes Trial Enters Not Guilty Plea [VIDEO]
Insanity option left open for defendant in Dark Knight Rises shooting after defence team says they are unable to evaluate his mental health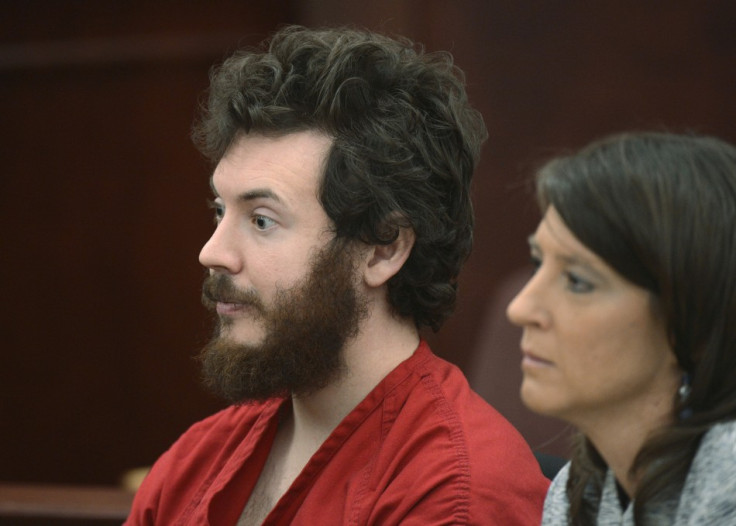 A judge presiding over the Colorado cinema massacre trial has entered a not guilty plea on behalf of suspect James Holmes after his defence said he was not ready to enter a plea.
Judge William Sylvester said Holmes, accused of killing 12 people and injuring a further 70 after opening fire in a crowded cinema in Aurora, Colorado, can modify his plea to not guilty by reason of insanity at a later date if he chooses to.
A trial date has been set for 5 August. If found guilty, Holmes, 25, could be executed or given life imprisonment.
He faces a total of 166 charges, including murder, attempted murder and assault during a midnight screening of the The Dark Knight Rises on 20 July 2012.
It has been reported that Holmes will plead insanity. His lawyers repeatedly raised questions about his mental health and recently revealed that he was held in a psychiatric ward for several days, often in restraints, because he was considered a danger to himself.
The judge had earlier warned Holmes that if he pleaded not guilty by reason of insanity he could be injected with "truth serum" by interrogators.
Prosecutors have argued that Holmes had planned the shooting for months, assembling his collection of guns and ammunition over that period and scouting out the cinema weeks in advance.
His lawyers told the court they were not prepared to enter a plea as they wanted more time to evaluate Holmes' mental health.
If a jury finds him insane, he would be committed indefinitely to secure mental health unit.
© Copyright IBTimes 2023. All rights reserved.