Japan: Adolf Hitler Book Haunts Interior Minister Sanae Takaichi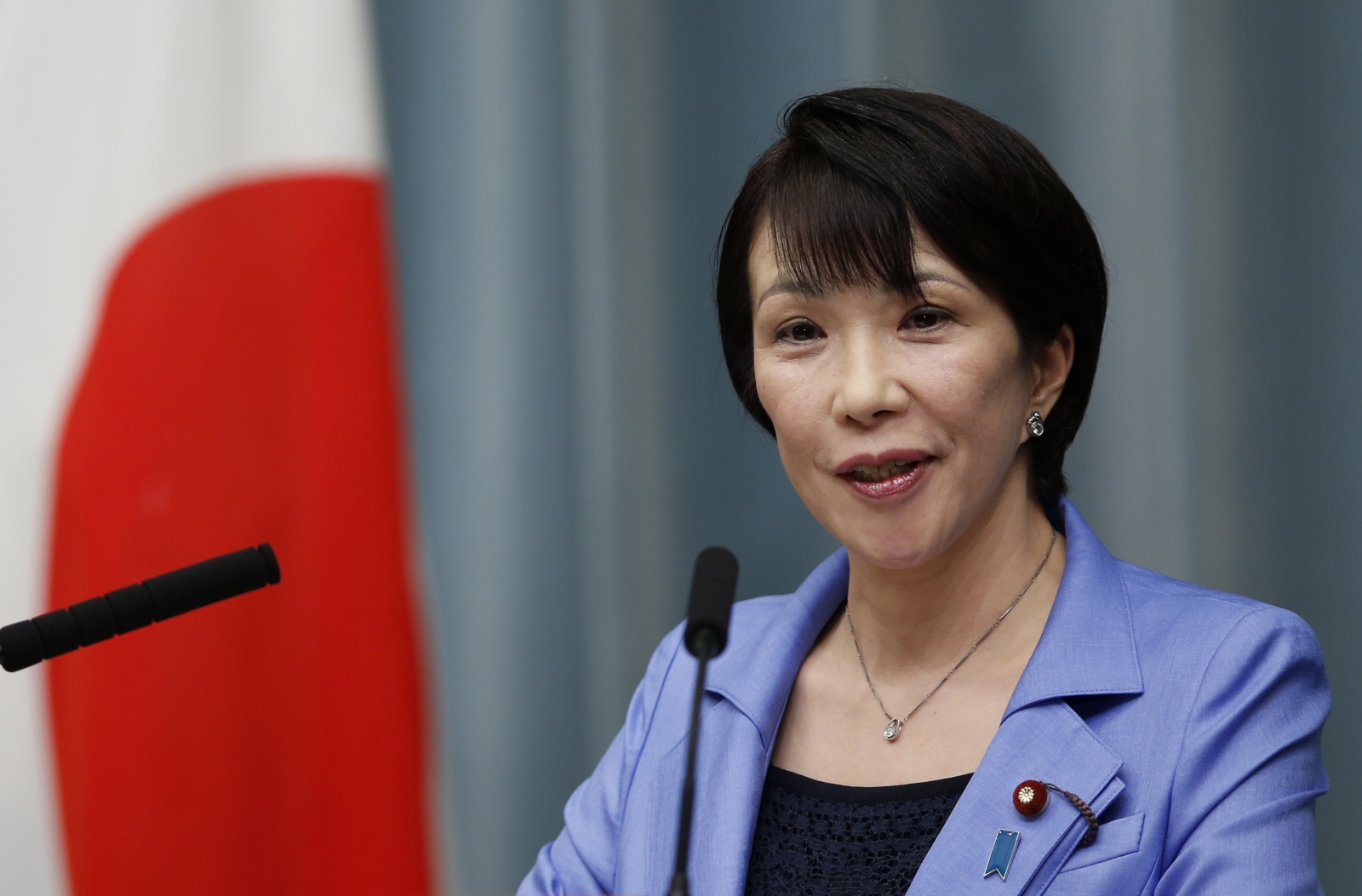 Indications of Japan's new Interior Minister's past links to extreme-right ideology have emerged online for a second time since her appointment last week, causing embarrassment to the government of Prime Minister Shinzo Abe.
A newspaper cutting suggesting Sanae Takaichi once publicly endorsed a controversial book praising Adolf Hitler's electoral tactics has been circulating on Japanese social media, just days after smiling photos of the 53-year-old minister posing with a Holocaust-denying politician were posted on a neo-Nazi website.
In the clipping from a May 1994 issue of magazine Tokyo Seikei Tsushin, Takaichi is pictured alongside other politicians promoting the then freshly-printed, Hitler's Election Strategy, A Bible for Certain Victory in Modern Elections.
"Like the author indicates in the book, the key to winning is to have a 'strong will'," Takaichi is quoted as saying, in the magazine.
Written by an official in Japan's largest and currently ruling political party - Abe's Liberal Democratic Party (LDP) - the book presented the Nazi dictator as a role model for Japanese politicians.
Peppered with quotations from Mein Kampf it completely failed to mention Nazi atrocities or the Holocaust.
Instead, author Yoshio Ogai commended Hitler's ability to unify public opinion in a short period of time "and snatching power" and discussed his successful strategies, such as to "wipe out enemies with emergency measures", The New York Times reported back then.
The publication triggered an international outcry and the book was eventually pulled from the shelves, after drawing condemnation from rights group including the Simon Wiesenthal Center.
In 1994 Takaichi had just been elected to Japan's National Diet as an independent lawmaker. Two years later she joined the LDP.
The minister is one of the five women that Abe brought into his conservative government last week, as part of a reshuffle that was supposed to breath fresh air into the male-dominated cabinet.
The move appears to have backfired.
Earlier this week, Takaichi's office was forced to issue a clarification, after a photo of her posing with Kazunari Yamada, the 52-year-old leader of the fringe National Socialist Japanese Workers Party (NSJAP), was posted online.
A staff member for the minister said that she doesn't share Yamada's views and, when the photo was taken, in 2011, she was not aware he was a neo-Nazi.
The same line was adopted as when the paper cutting emerged, with a spokesman telling The Japan Times that Takaichi did appear in the magazine but she had no recollection of the author and his book or of promoting it.
Rabbi Abraham Cooper, the associate dean of the Simon Wiesenthal Center said it was "troubling" that the minister didn't issue a more robust response, denouncing neo-Nazi ideology.
"When something like that happens, it is not enough to say you didn't know who he was," Cooper told IBTimes UK, referring to Takaichi's photo with Yamada.
"Failure to denounce unfortunately feeds the worries of some people in Asia," he said.
Abe's administration has been harshly criticised because of its strident nationalism.
Tributes paid by government members, including Takaichi, to shrines honouring Japan's WWII dead among which are convicted war criminals, have angered South Korea and China that suffered from Japanese military occupation during the conflict.
IBTimes UK contacted the minister's office but no one was available for a comment as we published.
© Copyright IBTimes 2023. All rights reserved.