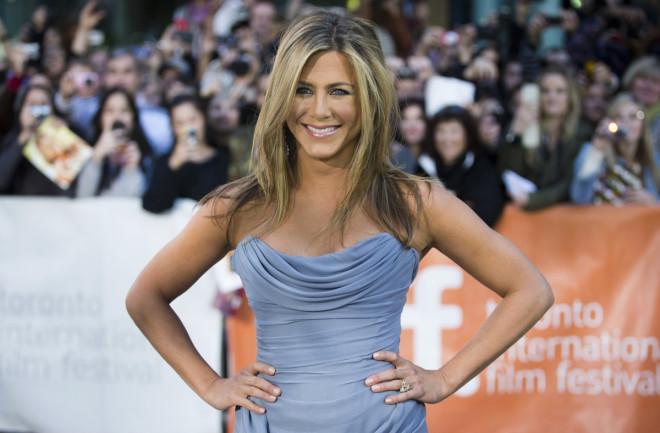 Jennifer Aniston reportedly feels Selena Gomez has the potential to make it big in Hollywood like her.
The 45-year-old shot to fame in the the long-running hit American sitcom Friends. She also set one of the biggest hairstyle trends in the 1990s in the US - the Rachel cut, named after her character, Rachel Green.
Aniston and Gomez bonded over dinner at Los Angeles' Madeo restaurant on 17 May, and she expressed an intention to be the former Disney star's mentor.
"Jennifer is really interested in making Selena's transition very easy with her new movie career goals, now that they are working with the same people," a source told HollywoodLife. "They aren't working on anything together as of yet or any time soon but Jen likes the idea of making herself a mentor for Selena."
"Jen sees money in Selena and sees her as the potential 'next' Jen Aniston," the insider added.
The We're The Millers star also gave Gomez tips on dating.
"Jennifer was definitely giving Selena love advice. I overheard both of them say Justin's name and Jennifer was doing most of the talking and Selena was doing a lot of nodding," another source told the website. "They were pretty much talking to each other the whole time, while the two guys were in their own conversation."
"Jennifer had a book with her sitting on the table called A Return To Love and she gave it to Selena before they left," the insider revealed. "I recognize the book, it's by Marianne Williamson and focuses on spiritual principles and loving yourself. It was like Jennifer was her big sister."
Gomez seems to have moved on from Canadian pop star Justin Bieber and recently posted a picture of herself enjoying on the beach.
"Taking my power back.. can't wait to show you where I've been. I love y'all. Ps, I still obsess over pickles," she captioned the image.