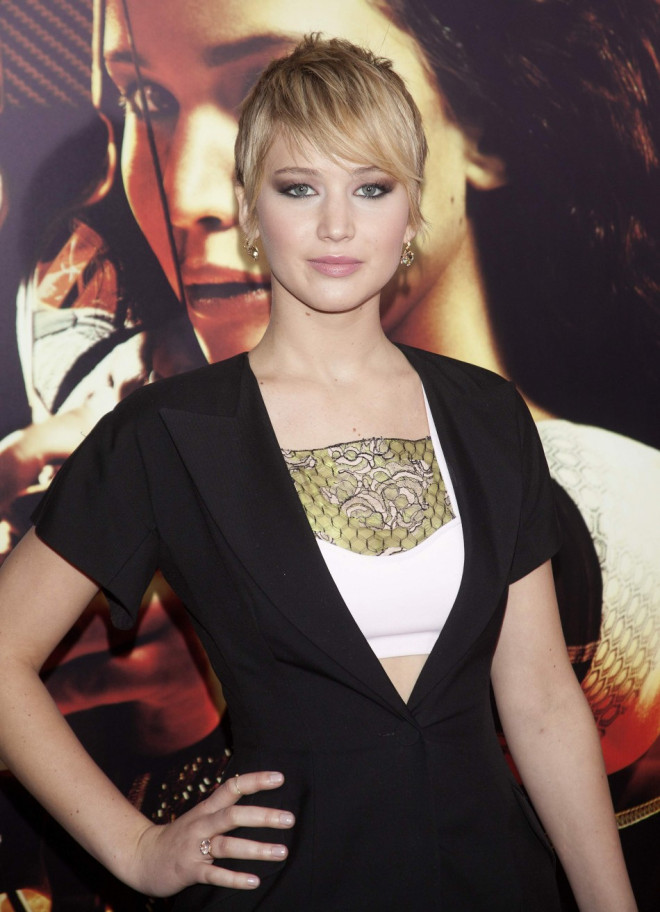 American actress Jennifer Lawrence thought she had fallen victim to a prank when she was first told she had won a British Academy of Film and Television Arts (Bafta) award.
The 23-year-old actress won the 2014 Bafta for best supporting actress for her role in American Hustle, beating Lupita Nyong'o, who was nominated for her role in 12 Years a Slave. Lawrence was unable to attend the ceremony due to filming commitments, but the prize was received on her behalf by the film's director, David O Russell.
"Oh, it was a big surprise," she told Deadline. "I didn't remember that the BAFTAs were happening that day. I certainly did not think I was going to win one, so I put it out of my mind. So there I was, in the middle of being painted blue, and someone said, 'You just won the BAFTA!' And I said, 'Oh, go f--k yourself!' And then it turned out they were serious."
Lawrence, who won the Best Actress award for Silver Linings Playbook at the Academy Awards last year, revealed that she had to face a lot of backlash for stumbling during her acceptance speech.
"I think it's really unfair to make a person speak in front of the entire world at a moment like that because it is just so overwhelming," she said.
"It was terrifying and what I regret now is not doing what you're supposed to, which is even having a few words, something, that you can say, or even some idea if they do call your name. Every time my mind when there, I would feel so much anxiety that I couldn't think about it. Then when they called me, I got up on stage and said happy birthday to Emmanuelle Riva from Amour, and then I walked off without even thanking David, or Harvey Weinstein."