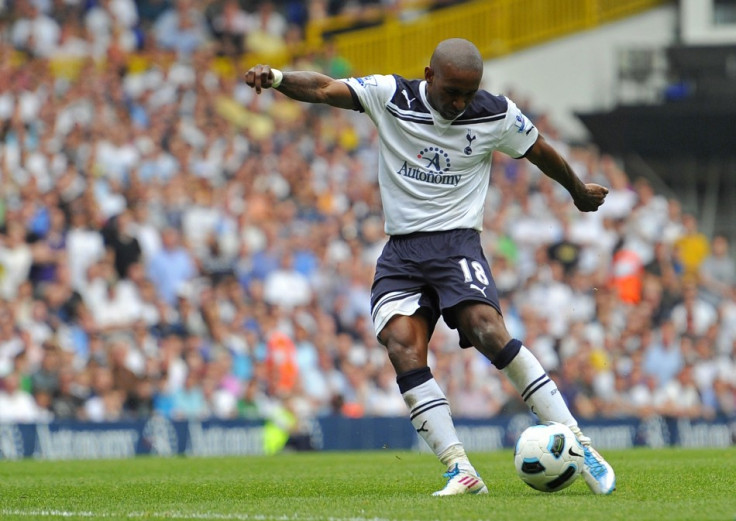 Tottenham Hotspur and England star Jermaine Defore said he was "shocked and saddened" by the news his cousin was stabbed to death during a robbery.
It is understood the 78-year-old cousin of the Tottenham Hotspur striker, Allan Edgar, was stabbed in the neck by burglars who were raiding his home in St Lucia.
"I am shocked and saddened by the tragic news of my cousin's murder in the close-knit town which my family is from in St Lucia," The Tottenham star told the Press Association.
"I want to again highlight the desperate need for us to pull together - the world over - to tackle knife crime and teach everyone how sacred a life is."
Mr Edgar was the 29-year-old footballer's first cousin twice removed.
The latest tragedy comes just two-and-a-half years after the Tottenham forward's half-brother, Jade, 26, was killed in a violent street attack in Leytonstone, east London.
In February last year, Christopher Farley, 34, was jailed for three years after admitting throwing the punch to the head which landed Jade in hospital. He died four days later from his injuries.
Defoe has recently been vocal against street violence and the issue of young people being drawn to gangs, revealing that he tried to stop a group of youths joining the London riots in August.
"I remember walking around in Woodford and I saw a group of kids. So I stopped them and said 'What are you doing?', knowing where they were going," The White Hart Lane hero told LBC radio.
"They said 'We're going to riot', so I said 'Do you even know what you're rioting about? What are you rioting for'. They said 'What else are we supposed to do? We haven't got any jobs.' I just told them it was crazy."
Defoe is not the only one to have experienced this kind of tragedy in his family. In 2009 Edwin Palacios - brother of former Tottenham player Wilson Palacios - was murdered by kidnappers in Honduras.