New British hepthalon record holder Jessica Ennis can improve during this summer's London 2012 Olympics despite her superb showing in Gotzis, according to Denise Lewis.
Ennis broke Lewis' 12-year old hepthalon record of 6,831 points, with a personal best of 6,906 as she strolled to victory in Austria leaving the reigning Olympic champion Nataliya Dobrynska and current world champion Tatyana Chernova in her wake.
Not only did Ennis strike a decisive blow to her closest rivals, but she hit back at recent comments from unnamed UK Athletics officials surrounding her weight, which Lewis has labelled as absurd.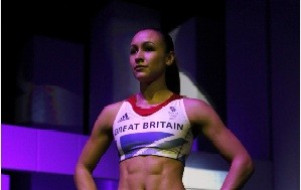 "I have to address that nonsense from an unnamed official about Jess's supposed fatness," Lewis told The Daily Telegraph. "Goodness, how I laughed. And Götzis has again demonstrated how ridiculous and pathetic the criticism was.
"Have you ever seen someone so obviously at the top of her game, both mentally and physically.
"She has to judge her strength to bodyweight ratio all the time, which is most difficult in heptathlon because it's such a fine balance when you need some weight behind you to deliver in the throwing events. But fat? Quite absurd."
During a two days which were littered with personal bests, Ennis struck a potentially decisive physiological blow, having lost her world heptahlon and world indoor penthalon titles in the past nine months.
However, the Sheffield-born athlete showed signs of having learned from those defeats and appears in ominous form heading into this summer's Olympics.
And according to Lewis, Ennis' rivals should expect a dramatic improvement in London.
"This is no guarantee of Olympic gold. Götzis is not London and Chernova won't lie down," she added. "She got hammered by Jess at Götzis last year and responded powerfully to win the World Championships but she must now fear that Jess still has more improvement to come.
"Jess can run quicker still in the hurdles. She doesn't need to go faster than Saturday's remarkable 20.88sec run in the 200m but still might.
"We already know that, at the death, she can run a quicker 800m if needed - she was well outside her best here - and she's a 1.95m high jumper who cleared 10cm less in Götzis , which represents a difference of over 100 points."
The 26-year-old admitted after claiming the British record, and the Gotzis title for a third successive year, that losing her two world titles helped improve her focus.
"I've learned from those times," she said. "I learned what I need to do in the long jump, what I needed to do in the javelin and I've been able to rectify those events. It's been a bit of a learning curve, which is good."