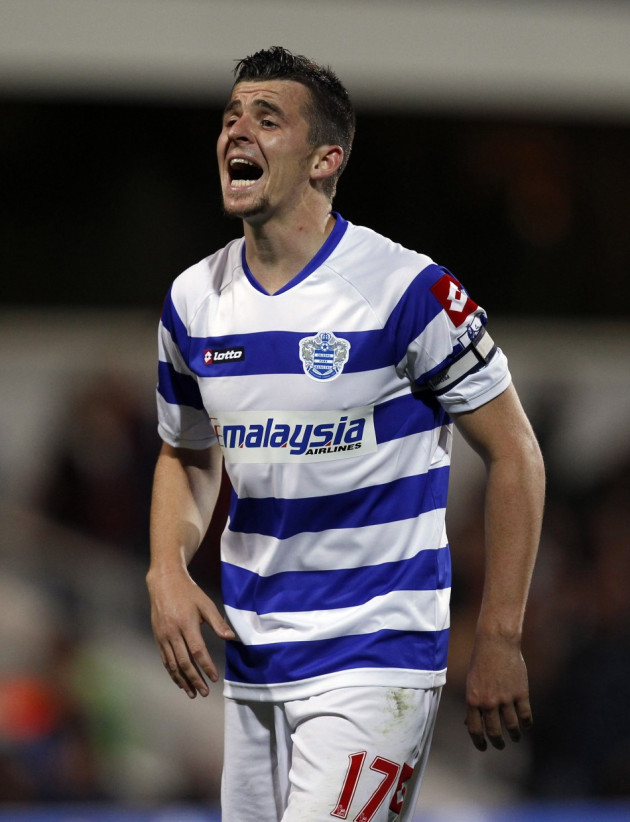 The 29-year-old QPR captain confirmed he was going to Alcoholics Anonymous meetings by tweeting: "Right am off out AA meeting and then back for the NFL............" on Sunday night.
After being questioned by some of his 1.1 million followers, Barton responded with a tweet saying: "AA = Alcoholics Anonymous.........? Its usually great. Loads to be learned if u have a problem or not. Usually most do......or did! Like moi."
Barton gave up drinking in 2008 while he was playing for Newcastle United in order to save his career, after being sentenced to six months in prison for assault.
Barton went on to say how much the AA has helped him and hoped that by speaking out he would also help other.
"It does not make u weak to seek the help of others. In fact contrary to popular belief its the exact opposite," tweeted Barton.
"I am no different because I kick a ball and am known. I have many failings. 'I am a human and I need to be loved......'", he added, quoting a lyric from a song by The Smiths.
Barton has previously used to Twitter to voice his opinion on his old QOR boss Neil Warnock, who was sacked earlier this month. Barton responded to comments made by Warnock that he talks too much by tweeting: "If I talked about Neil, he'd do well to get another job. Twitter cost him his job???? I can think of a million other things! #shutitwarnock."