In May, Gordon Taylor made the welcome move of introducing clauses into the contracts of every player in the Premier League and Football League, which would allow clubs to sack players guilty of racist abuse.
Amid various campaigns and meaningless slogans, from inside the game, Taylor's plans were the strongest message that racism will not be tolerated in English football and gave clubs the power, without fear of a significant financial loss from any impending legal action, to also take a strong stance.
Despite the rule being introduced a full five months after Luis Suarez was found guilty and banned for eight matches by The Football Association, Liverpool opted against sacking the Uruguayan striker, instead mercifully sticking by their player in a total disregard for their already damaged image.
While remaining innocent, throughout his court case at Westminster Magistrates Court in July and his FA hearing this week, Chelsea have stuck by their captain John Terry, and rightly so.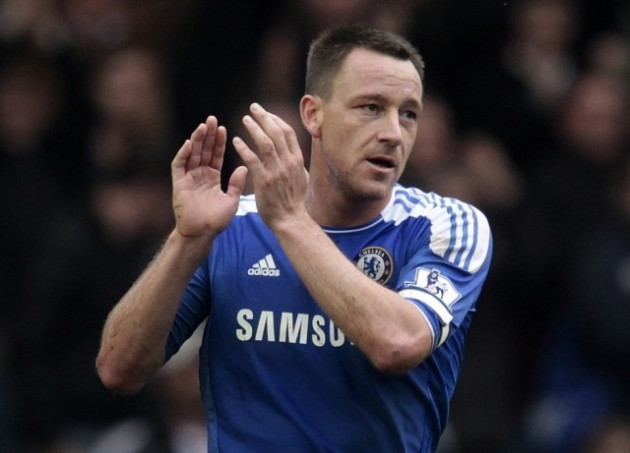 But given that Terry has now been found guilty, and handed a ban the size of which, following the publishing of the independent report, will become increasingly easier to understand, The Blues have a decision to make over how they treat the incident. The hierarchy at Stamford Bridge have the opportunity to set a precedent in English league football, by sacking their inspirational captain.
What supports a more lenient approach is the ruling on Terry from a higher power, the courts, which found him not guilty. This defence, which the 31 year old used during the FA hearing, hands Chelsea substantial clout should they wish to protect the player.
And if their inconsistent treatment of their first-team and youth players says anything, it's that they can be discretional when it suits them. Following £120,000-a-week Ashley Cole's reprieve for shooting Tom Cowan, who was on work experience at the club, with an air rifle, youth player Jacob Mellis was sacked for letting off a smoke bomb at the club's Cobham training ground.
The statement released from Chelsea following the ruling made for interesting reading however, and was in stark contrast to the statement from Liverpool. Granted, the club will wait until receiving the reasons for the ban from the independent report before making their feelings public, but their coy response suggests plenty of discussions are still to be had.
There's no doubt that sacking Terry would be a shocking move from Chelsea, but if football is to begin its recovery from the recent spate of racially motivated incidents, it unfortunately requires a bold move from one of the game's major players.
Take time with your decision Chelsea, the fight against racism in football is counting on you.