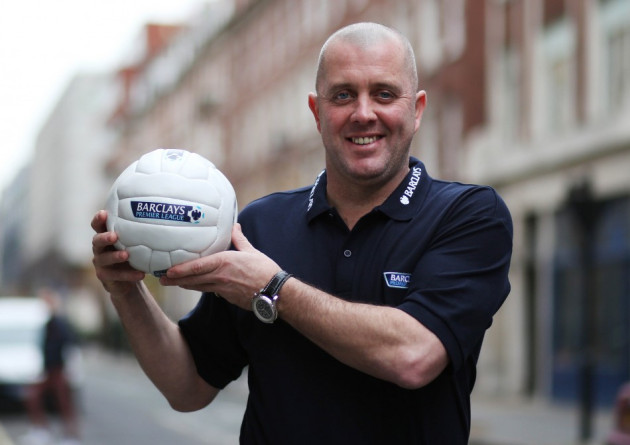 Julian Dicks has warned that West Ham United will face a battle to fill the Olympic Stadium unless they are able to provide affordable ticket prices for the majority of supporters.
West Ham were recently named as the preferred candidate to move into the Olympic Stadium in Stratford but they must first find a way to fund the £200million worth of developments which includes retractable seating over the running track, a cantilever roof and hospitality features.
While the bulk of fans are pleased with the news that they could soon move to a 60,000 seater stadium, Dicks has warned the club's directors that they will have to address the issue of ticket prices in order to guarantee sell-out crowds.
"I love Upton Park and I have some great memories but football moves on and to compete with the bigger teams you need bigger stadiums and more money," said Dicks, before warning of the potential dangers that lie ahead.
"I think they would struggle to fill the stadium as it's okay when big teams come to town but sometimes you only ever get around 34,000 at Upton Park.
"I just think they need to make it affordable for everybody as not everyone can afford £50-odd a ticket. For me it has to be good value as everyone should be allowed to support their side."
Arsenal supporters have recently held a series of demonstrations against the rising ticket prices at the Emirates as the cheapest ticket for the north London derby against Tottenham had risen to over £50.
Dicks warning will need to be heeded and West Ham have admitted that they will be meeting with supporters in order to discuss the potential move.
"The club stands by its commitment to conduct full supporter consultation regarding the proposed move, including the polling of supporters," read a statement on the West Ham website.
"West Ham fans can be confident that wherever there is an opportunity for West Ham to input in the decisions going forward, supporters will be at the forefront."
While Dicks has some concerns over the move to Startford, he is confident that the team can be a success under Sam Allardyce. A factor that will certainly help keep supporters filling whichever stadium they call home.
"Sam has done a fantastic job so far and I see no reason why they couldn't finish as high as sixth or seventh," Dicks told IBTimes UK. "Their home performances will be crucial but if they continue to perform then I'm sure they will continue to exceed all expectations."
Julian Dicks is an ambassador for Barclays 'Don't pass it, ping it' campaign. Pingit is revolutionary technology developed by Barclays which allows people to transfer money to each other using their mobile phone. Users do not need to be a Barclays customer. For more info go to www.barclays.co.uk."