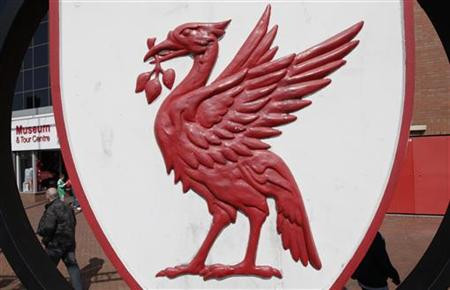 Kenny Huang and the consortium of sovereign wealth including CIC - have reportedly dropped their bid in to become Liverpool football club's new owners.
However, in true Chinese fashion, despite having reportedly dropped interest, it appears Huang and the QSL consortium remain interested after only wanting to 'speed things up' as sources reveal his is the only 'credible' bid for the football club.
Having stated that a new stadium would be key to the deal, Huang's QSL Sports consortium, which includes the China Investment Corp - and all of China's foreign wealth reserves at first glance would appear to be the only candidate to take over. Yahya Kirdi - a Syrian businessman - appears the other likely candidate for a takeover of a club with over £237m debts although any bid now for Liverpool FC could end up missing the Premier League's transfer deadline of 31 August:
"Over the past few months we learned first hand that Liverpool has a very special place in the hearts of millions of fans around the world." said Huang and QSL Sports in a statement yesterday.
"We concluded that a plan that properly capitalises the business and provides funds for a new stadium and player related costs would allow Liverpool FC to provide its great fans with the success they deserve. Our strategy and unique ability to expand the fan base in Asia would have bee of benefit to all. We regret that we will not have the opportunity to implement this strategy." they said.
"We thank the many Liverpool fans who expressed support for our efforts and wish the club great success in the years to come."
However Huang, who has been rather discreet about his bid could remain interested if sources in the press are true - claiming an understanding that his bid is the most 'credible' - "I am now considering my future options and will be making no further comment at this time," said Huang finally - perhaps leaving the door open for a return?
HUANG'S HISTORIC BID FOR LIVERPOOL
Just days after he gave 'little credence' to media speculation regarding a Chinese bid for Liverpool Football Club, an American by the name of Mark Ganis appeared representing him - Marc Ganis, whose Chicago-based company Sportscorp Ltd. was front-lining the bid said that the Chinese owners would 'enrich' the club to a level not known before:
"We haven't submitted a formal proposal but we submitted the broad parameters of what a proposal would look like to see if it would be welcomed, and it was." he said, "Liverpool is and always should be one of the highest-spending clubs in all of football, and our financial models presume Liverpool will be at or near the top in spending on players every year." he revealed.
Huang promised a new stadium and infrastructure for the club along with a guarantee for current club management and playing staff.
However, his bid was always subject to scrutiny - particularly after CIC - a sovereign wealth fund run by the Chinese appeared to sell off some £351m in shares just days before his bid was found out.
'Liverpool set to be bought out by Chinese government' were the headlines before Mark Ganis' Sportscorp Ltd emerged, leaving Huang's QSL consortium to swiftly deny any claims that CIC were involved ("Next they'll say that CIC is about to buy Playboy." said a source after the fund which runs China's foreign wealth reserve emerged as potential new owners of the club).
With Liverpool now in a position to see the 'full extent' of offers available for the club, Huang remains convinced his is the only likely candidacy to succeed - though with such a tenuous link to the club after dropping out now, it remains to be seen how Martin Broughton and the rest of the Liverpool board react:
"We have a number of bids for the club and the board is going to take its time to examine those extremely carefully. Our number one priority is to make sure we know what we would be getting into with any new owner. We take that deadly seriously." said Christian Purslow - Liverpool's managing director last weekend.
"To know who they are, where the money is coming from, what their plans are and to establish that there is a real commitment for a very long-term stable and secure financial position for the club."
"I am not going to put a time limit on it." Purslow said, "We have excellent relations with our lead bankers RBS, we've been in constant dialogue with them, and I am extremely comfortable with that working relationship."
With only ten days left until the transfer deadline, he will be hard-pressed by supporters to conclude the process after the Spirit of Shankley - the club's supporter's group released the following:
"We have got questions and we need and deserve the answers. We are the important stakeholders in all of this.The anger and frustration is growing and the situation at the club needs resolution sooner rather than later, but it is imperative that we get it right. The nightmare [of Hicks and Gillett] needs bringing to an end."
A statement from Liverpool football club is not expected until Monday when Liverpool face rival Manchester City in a evening kickoff. Last weekend, Christian Purslow released his comments prior to their match against rivals Arsenal and could prepare a statement again following Huang's announcement.
The BBC meanwhile claim that Huang's end to the bid could indicate a lack of interest in Liverpool FC in the first place after the club remains hamstrung by large amount of debt.