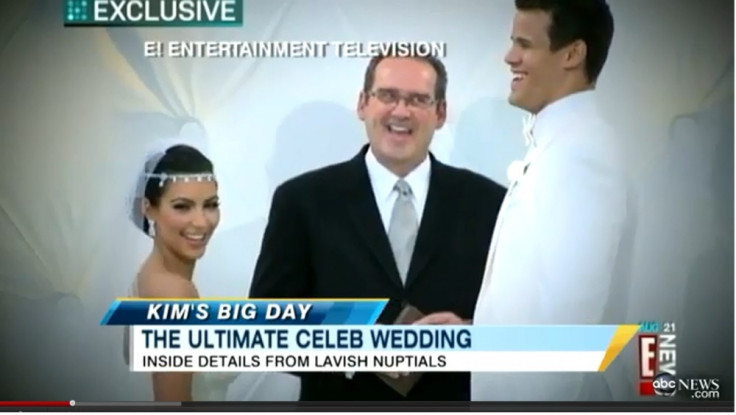 TMZ are reporting that after just 72 days of married life, Kim Kardashian will be filing for divorce from husband Kris Humphries.
The reality TV star and model will be citing "irreconcilable differences" for the reason for her divorce.
Kardashian is said to have hired celebrity attorney Laura Wasser who represented Angelina Jolie and Britney Spears.
Humphries was seen multiple times with other women in numerous clubs in Miami and New York while Kardashian was working.
One woman tweeted:" Just danced in Kris Humphries lap... SORRY KIM. Best night of my life."
The couple will go down in history as having one of the shorter Hollywood marriages with an expiry date of just 72 days.
Life and Style magazine posted a quote from a producer of one of Kardashian's shows saying "Kim's mapping out 2012, including holidays, and Kris isn't a part of it. Any itineraries for the future don't include Kris very much."
Only a few weeks ago, Kim celebrated her 31st birthday where the couple were described as "inseparable" by onlookers. It would seem that everything was not as it seemed.