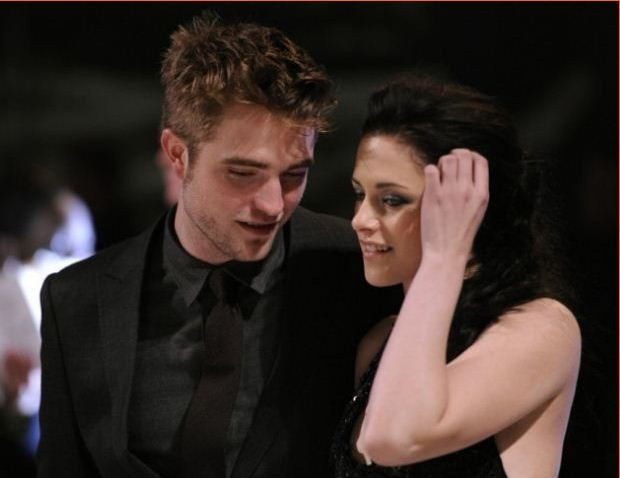 Robert Pattinson and Kristen Stewart are reportedly seeking relationship advice from Stewart's mother, Jules Stewart. The 22-year-old Snow White and the Huntsman actress cheated on her long-time boyfriend Pattinson, prompting a long and public inquest into their relationship. A report by Radar Online states Jules, who is close to Pattinson, was upset when she found out about her daughter's affair and wants to help the couple move forward.
"Jules is the glue that's keeping Kristen and Rob together," a source close to the couple told the website, "It ripped her heart in two when she saw those pictures of Kristen in a compromising situation with Rupert [Sanders] -- and she couldn't believe what her daughter had done."
The actress's mother recently filed for divorce from John Stewart, her husband of 27 years, and is also trying to encourage Pattinson to forgive and forget Kristen's "momentary indiscretion".
"As far as Jules was concerned, Kristen's relationship with Robert was a match made in heaven and she adored him like he was her own son. At first, she struggled to understand why Kristen wanted to cheat on him," the insider revealed, "But Kristen's young and Jules knows mistakes will happen - so she supported her daughter's efforts to win Robert back. She has been speaking with Robert, reiterating Kristen's pleas for another chance and is trying to help build up trust between the pair. It is early days - but if this reconciliation can bring Robert and Kristen back together, they'll have Jules to thank."
"Rob and Kristen had dinner at The Soho House in West Hollywood Saturday night [29 September] and they looked like a couple, smiling, holding hands. It was like old times. They were with a few other friends, two guys and another girl. They sat in the restaurant...which is decorated with really beautiful lights everywhere. It's really romantic," an insider told Hollywood Life.
"Both Rob and Kristen were dressed casually. They were laughing a lot with their friends and stayed for a pretty long time. Like from 9 until past midnight. Occasionally Rob and Kristen would go outside to smoke. What's funny is that they acted really comfortable with each other, like none of that affair drama had ever happened. They didn't act awkward or embarrassed at all. It was great to see them back together and happy," added the source.
The two are expected to make their first public appearance together during the promotion of Twilight Breaking Dawn Part 2 in November.