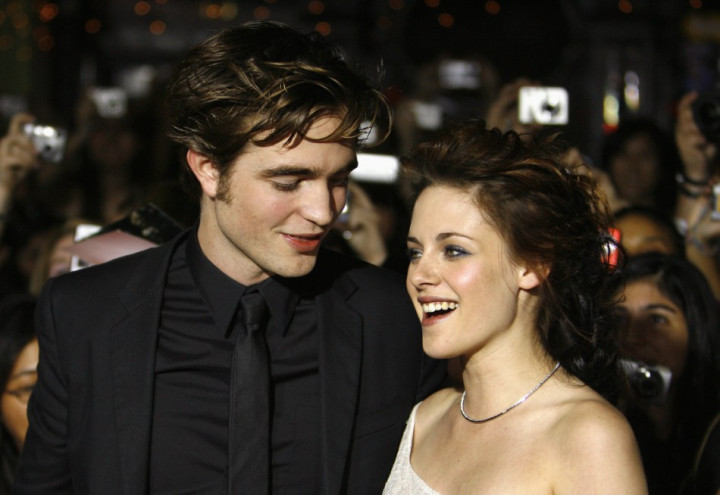 Kristen Stewart reportedly stayed at her mother Jules Stewart's Malibu house last weekend, to avoid meeting Robert Pattinson, who has been moving his belongings from her house.
According to Hollywood Life, during her stay at Malibu, the 23-year-old actress was also spotted having lunch with her girlfriends at a nearby restaurant, Howdy's Rancho Cafe.
"Kristen stayed at her mom's house in Malibu this past weekend with a couple of her girlfriends so Rob could stop by her house and pick up a few more of his things," an insider said, "They have not seen each other since the day Rob moved out."
"Kristen still misses him a lot, and wants him to be happy no matter what," the source added.
Stewart Feels 'Betrayed' Over Pattinson's Growing Closeness to Perry
It was previously reported that Stewart, who was once close friends with Perry, told the Fireworks singer to stay away from Pattinson.
Pattinson and the Teenage Dream singer were spotted watching a wedding rehearsal at San Ysidro Ranch in Santa Barbara, California. The 27-year-old London-born actor was spotted in New York City with the 28-year-old Perry two weeks before he broke up with Stewart.
"[Stewart] feels incredibly down right now and betrayed," a source told Daily Mail about Perry and Pattinson having a close friendship, "Kristen is in a certain state of denial. She can't let go of Rob or get over him," the insider said, "She keeps trying to contact Robert and find out what he is doing but her attempts to see Rob have been rebuffed. Rob is not responding to her."
Meanwhile, Perry was recently spotted with musician John Mayer, enjoying a night out at the Chateau Marmont in Los Angeles.