Ukip Activist Marty Caine Provokes Fury by Branding Drummer Lee Rigby's Family 'Idiots'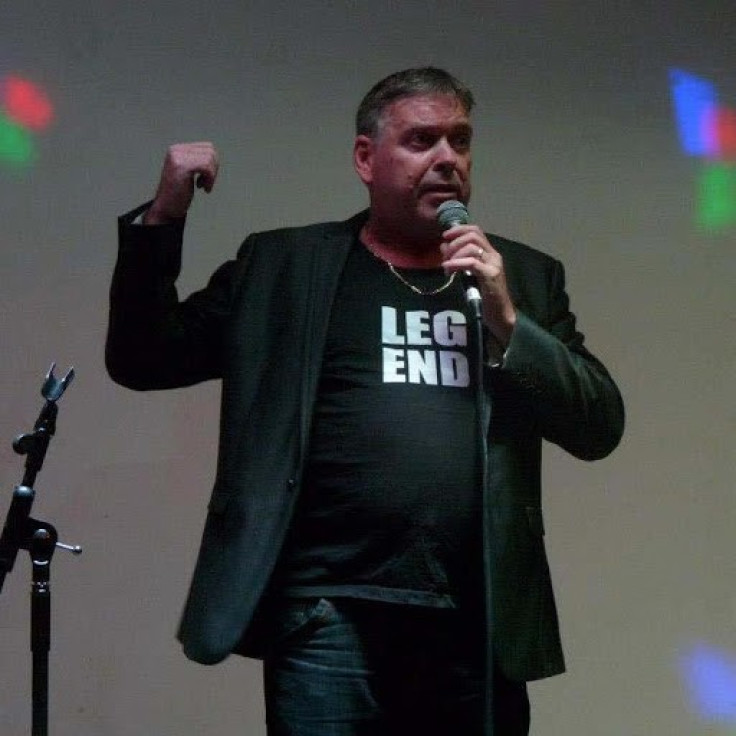 A Ukip activist has provoked revulsion after branding the family of the murdered British soldier Lee Rigby "idiots" for issuing an appeal for calm in the wake of the Woolwich attack.
In a statement on Friday 31 May, Rigby's family including his mother Lyn, stepfather Ian, wife Rebecca and son Jack, said: "We would like to emphasise that Lee would not want people to use his name as an excuse to carry out attacks against others. We would not wish any other families to go through this harrowing experience and appeal to everyone to keep calm and show their respect in a peaceful manner."
Writing on Twitter, Ukip's Marty Caine said: "Like a lot of idiots they believe the EDL are right-wing fascists I suppose."
Caine is a Ukip activist in Poole and Mid-Dorset, and has described his role as "the creation and implementation of various social media sites to help promote Ukip, which includes the building and maintaining of our branch website and forum".
Caine posted the offensive comments under his personal Twitter account "Marty Caine UKIP".
The remarks prompted widespread anger across social networking sites.
But Caine refused to retract his comments, saying they had been taken "out of context".
"It is generally best to ignore idiots. Thats what I do," Caine said in a later post.
He added: "The multicultural thing is not exactly working too well right now. It is a sad day when people no longer have the right to protest about the things that are wrong in Britain."
Police fear an anti-Islamic backlash following the tragedy in Woolwich, with a sharp increase in hate crimes across the country, including attacks on mosques, and violence against foreigners by suspected right-wing thugs.
EDL leader Tommy Robinson led a rally of more than 1,000 EDL protesters in central London last week, where 13 people were arrested.
In the wake of the Woolwich attacks, Caine voiced sympathy for the EDL, saying he was "impressed with their restraint".
Mosques have been targeted in arson attacks and a series of marches by white nationalist groups including the English Defence League and the British National Party are planned for central London and cities across Britain.
Suspects Michael Adebolajo and Michael Adebolawe have both been charged with murder and other terrorist offences after being shot by police marksmen as they lingered at the scene of his death.
Nick Lowles, founder of anti-extremist group Hope Not Hate, called Caine's remarks "disgusting".
Lowles added: "Marty Caine is well known for his fierce and bullish defence of Ukip. He also advocates the violent thugs of the EDL. Surely Nigel Farage and Ukip have to kick out this sick individual from their party?"
Neither Ukip nor Caine returned our calls on Saturday 1 June.
© Copyright IBTimes 2023. All rights reserved.