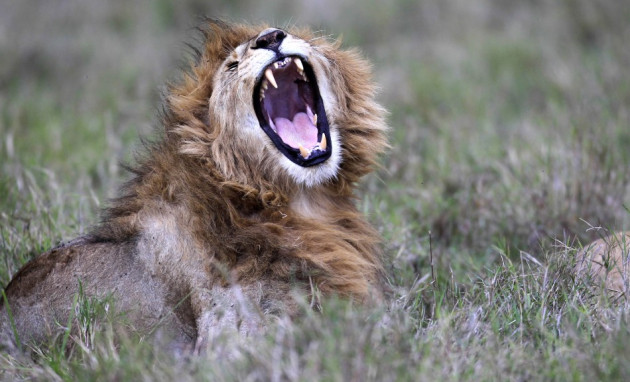 The number of lions in Africa has fallen by two thirds in the last 50 years, with the big cats losing as much as 75 percent of their habitat.
The population of African lions has fallen from 100,000 to 32,000, with major development in the savannahs and an explosive rise in human population threatening their existence, according to a study published in the journal Biodiversity and Conservation.
Researchers at Duke University said that as much as 75 percent of savannah habit has been lost over the past 50 years, either through farming or industrial development.
Stuart Pimm, a conservation ecologist at Duke and co-author of the study, said: "The reality is that from an original area a third larger than the continental United States, only 25 percent remains.
"Even where there are low human population densities and areas designated as national parks, there [may] not be lions within them," the report added.
Endangered Species Act
The findings were published after the US Fish and Wildlife Service announced it would look into whether African lions should be listed under the Endangered Species Act.
The move would ban American hunters from bringing home lion trophies and hides.
Satellite imagery revealed the extent of the shrinking savannah, with the report warning the land unaffected by human growth could be wiped out in the next 40 years.
The report said that five countries in Africa may have already lost all their lions since a 2002 study was run.
Only nine countries contain more than 1,000 lions. Tanzania is accountable for more than 40 percent of the continent's population.
In West Africa, the human population has doubled over the past 20-30 years and as few as 500 lions remain in the region.
"It's a shock," Pimm added: "Savannah Africa has been massively reduced. As [people] moved in, lions have been hunted out."
Luke Hunter, director of the Panthera conservation group, which sponsored the study, said: "The really big, productive, well-watered savannahs that are well protected outside the national parks are a fallacy.
"Lions are not going to disappear overnight but it is quite possible they will wind up in a couple of decades in as dire a strait as tigers are today."