Paul Merson has made the astonishing claim that Liverpool striker Andy Carroll should be ashamed of himself for not taking a penalty for England against Italy on Sunday night, with the striker behind defender Ashley Cole in the pecking order.
England were unable to convert in 130 minutes at the Euro quarter final against their counterparts, forcing the match to penalties.
And after Ashley Young and Ashley Cole missed their chances, Italy came out victors, but Merson believes that Carroll should have been in the front line based purely on the fact that scoring goals is his main job for both Liverpool and England.
"Andy Carroll should be ashamed of himself," Merson told the Liverpool Echo.
"It's an absolute disgrace that he didn't take a penalty for England. He cost [Liverpool] £35m - it's his job to score goals. Ashley Cole is the best left-back in the world. It's his job to defend, not score goals. That's what Carroll is there for.
"How he doesn't take a penalty in front of Cole is disgusting. It winds me up so much.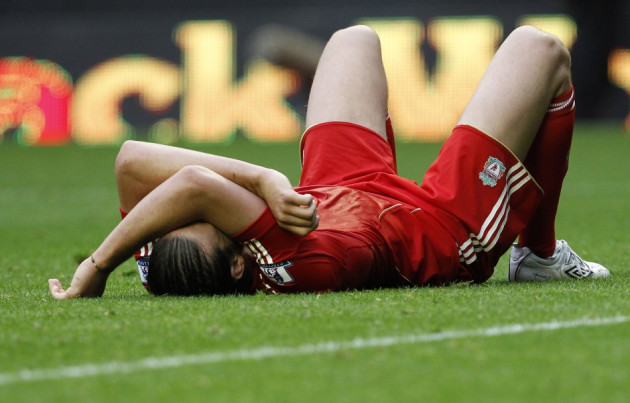 "Even if Roy Hodgson had him down to take the sixth penalty, that's not an excuse. It's not good enough."
Merson admitted that Carroll's inability to take a penalty, whether it be by his own decision or the manager's, left him with little confidence in England as they look ahead to the 2014 World Cup.
"Your best takers go first," he explained. "It's no good having Lionel Messi waiting to take a penalty if your team is already out, is it?
"When I was at the World Cup as a player, if I had stood there and let Tony Adams or Gary Neville take one before me, I'd be ashamed of myself.
"That's a striker's job. That's what they are paid to do. Since the age of 10, or whenever he started, he's been told to score goals.
"Carroll will be one of our main centre-forwards going into the next World Cup - and he won't step up and take a penalty? It doesn't fill you with confidence."
For Carroll, the Euros were his first big tournament with the senior England line-up. It was possible that Hodgson turned to his more experienced players in the side's hour of need, but they were unable to compete with the likes of Italy's Andrea Pirlo, who Hodgson described as having the confidence to score while his opposition merely followed what they had practiced.