Liverpool Football Club has banned fans from using a litany of "discriminatory" phrases in an attempt to kick racism and homophobia out of Anfield.
Officials at the Premier League club have issued a letter to employees with a blacklist of offensive words and phrases, divided into four categories: race/religion, sexual orientation, gender and disability.
Some words and phrases on the banned list feature racist terms for minority groups, while homophobic slurs such as 'you're gay' and 'that's gay' will also be outlawed by the five-time European Cup Winners.
In addition to obvious epithets such as 'n*****r' and 'h*mo', the list also includes some more obscure terms from the footballing lexicon, including 'man up' and 'princess'.
Other phrases like 'she man' are obscure in their own right, with little common currency among large portions of football fans.
A letter sent to stewards emphasises that context is important in deciding whether to step in and caution supporters.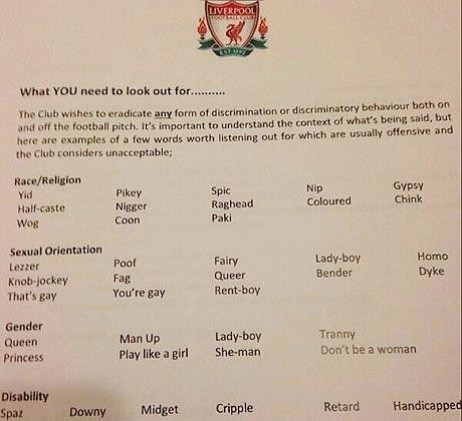 Despite the club's campaign to clean up racism on the terraces, the club apparently remain determined to hold on to star striker Luis Suarez, who was banned in 2011 for using racist language against Manchester United defender Patrice Evra.
The club was sharply criticised for its vigorous campaign in defence of the Uruguayan footballer, which featured first-team players wearing shirts which protested his innocence.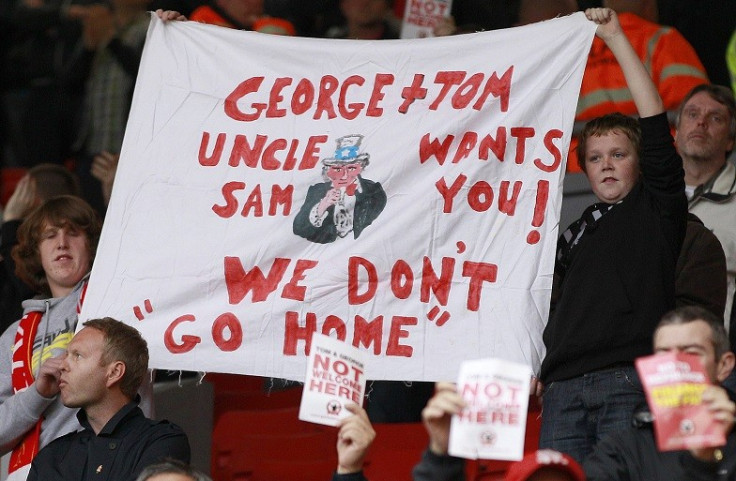 Stewards received the guidance in a letter on paper headed with the club crest.
Liverpool's social inclusion officer Rishi Jain said: 'This programme of awareness enables our employees to recognise inappropriate language and take the necessary steps to ensure Anfield is free from all forms of discrimination.
"Liverpool has been recognised externally for its contribution to helping tackle discrimination and promote Anfield as an inclusive and welcoming environment.
"The club has already attained (anti-racism initiative) Kick It Out's equality standard preliminary level and has recently submitted its application for the equality standard intermediate level demonstrating its continued commitment."