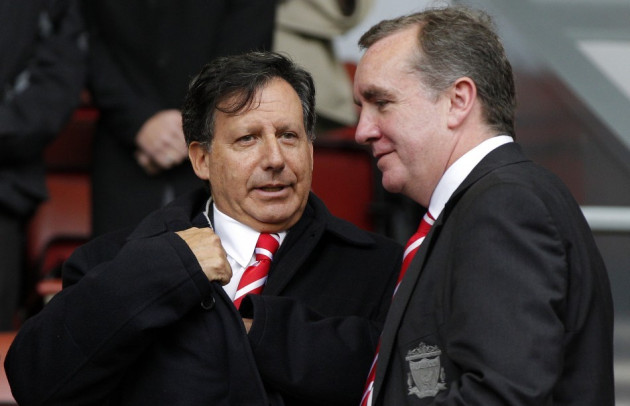 Liverpool and Chelsea have shared concerns over UEFA's ability to implement Finnancial Fair Play rules to cap on the spending power of billionaire football owners.
Manchester City, Paris Saint-Germain and Monaco have been accused of lavish spending beyond their means, something which Liverpool's managing director Ian Ayre is not comfortable with.
"We have to see the application by UEFA, we have to wait and see how fair they really play it. I have to say my level of confidence in it isn't very high," Ayre said in an interview with Bloomberg.
Europe's footballing body are planning to implement FFP from the 2014-15 season, failing to comply with which will see teams being suspended from competing from European club tournaments such as the Champions League and the Europa League.
Chelsea Chief Executive Officer Ron Gourlay is also looking to adhere by the rules, despite the Blues having previously benefitted from owner Roman Abramovich's spending power after he took over in 2003.
"It's UEFA'S competition so we want to make sure that we comply. All we've asked for is that UEFA police and manage the process with a clear, even playing field," Gourlay said.
However, Ayre is not convinced that the managing body can bring club to justice and insists that it would be a complete tragedy if the rules are not applied properly after such hype and promise.
"If we're going to have a fair-play system, everyone's going to have to play fair. We can never compete with just writing huge checks for players here, there and everywhere .With the amount of time, money and effort that's been put into this initiative, I think it would be an absolute tragedy if they don't apply the rules strongly and firmly," Ayre added.
UEFA has previously warned PSG and City that they will not be able to cheat their way out of a corner. They added that every club will be assessed during the period and sanctions taken against anyone who does not comply with the rules, without fail.
"Everyone, including PSG, know the rules and knows when they kick in. They know the rules are that they have to generate revenues to cover their costs without cheating," UEFA said.