Jamie Carragher says that when Daniel Agger and Martin Skrtel signed new deals with Liverpool last summer he knew this current season would be his last as his game time would be limited.
Carragher announced his retirement at the start of the year, though in a revealing interview with the Liverpool Echo he says he nearly stopped playing at Christmas.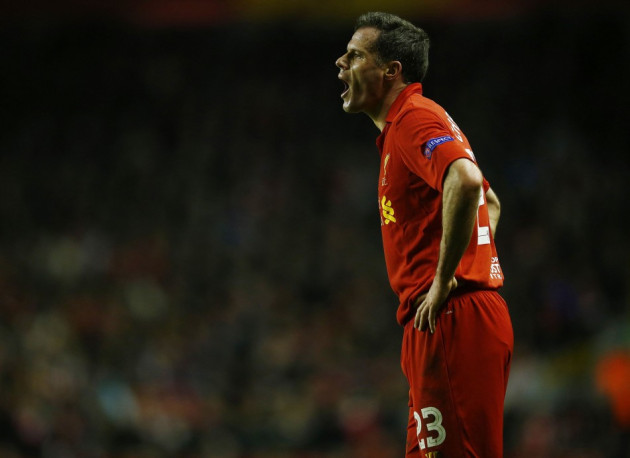 The defender will be sorely missed by Liverpool for both his leadership off the pitch as well as his skills on it, and though the 35 year old is still making contributions to the side, he feels it's not enough with both Agger and Skrtle now looking to the be the future of their defence.
"I knew at the start of the season this would be my last season and I told the manager that," he explained.
"Daniel Agger and Martin Skrtel were umming and ahhing about whether they would be staying but they both ended up signing new contracts so I knew I wasn't going to be first choice at that stage.
"The new manager was always going to go with them, but I saw the Carling Cup and the UEFA Cup as a way to get games in.
"But in the second half of the season I was worried. I was looking and thinking 'where am I going to get games here?'
"Around Christmas I spoke to the manager then about calling it a day. I knew he would go stronger in the UEFA Cup the further we went so I wouldn't have those games and we were out of the Carling Cup."
Carragher insisted that Brendan Rodgers was always very supportive of his decision, even though he was still an important part of the line-up.
"We had a chat about it," he said of his impending retirement. "Brendan has never tried to change my mind. He has always respected my thoughts as I know myself and my body better than anyone. I decided to keep going and I'm glad I did.
"After a couple of bad results, I think the manager felt 'you know what, he trains well every day and has done well in the cup games he's played so he deserves a go in the league'."
Liverpool have certainly benefited from Carragher being around in 2013, and the side's improvement has allowed them to collect only six points less than title winners Manchester United since January 1st.
They will finish a respectable seventh in the table, and are set for a busy summer as Rodgers seeks out a replacement for Carragher to keep depth in his backline.