Jose Enrique has admitted that the Liverpool squad have one eye on the FA Cup semi-final as they prepare to face Blackburn tonight.
The Reds face Everton in a play-off for the final on Saturday, and if they can progress and win the FA Cup, the club will be able to take some comfort after a disappointing season in the league.
And Enrique, who left Newcastle for Liverpool last summer, believes that even he will be fighting for a place on the squad as they aim to pick up their form once more.
"When the team isn't working we all have to improve," he told the official Liverpool website. "I try to do my best but no-one is safe [for a semi-final place].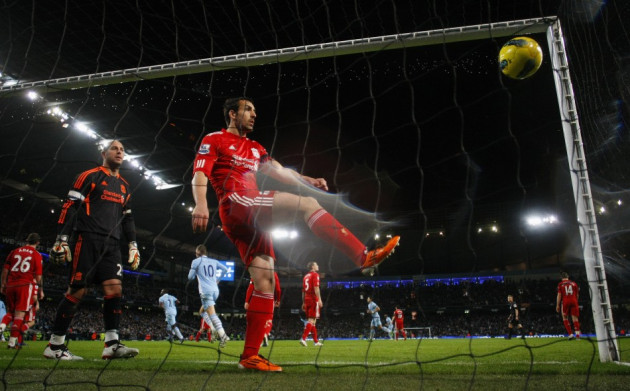 "I can only speak for myself but I want to play in every game and hopefully by playing against Blackburn I can get more confidence before the semi-final.
"We need to go to Blackburn and try to get a win."
Liverpool are currently eighth in the Premier League table, and are four points behind Everton. But despite the Anfield club having won just one of their past nine league games, Toffees assistant manager Steve Round believes that the Reds will go into the derby as favourites to progress to the final.
"Liverpool are favourites, they've got so many great players," he told the BBC.
"But a semi-final at Wembley is a one-off, and a local derby is a one-off. It's all on the day.
"You're better off being confident going into any game, of course. But whether you've got momentum or not, I'm not sure it matters - it's all on the day.
"They've got so many great players and they're such a good football club with history and tradition, but we're a lot closer to them than we were.
"We've hit some great form and great credit to the chairman that he managed to recruit us some grade A players in January.
"That's given everybody a lift and it's put us on a run of form and gained us momentum. The other players have fed off that and their confidence has come through."