John Aldridge has argued that every player has had a 'Suarez moment' where they have allowed a decision to go unnoticed in pursuit of a win, with the former Liverpool star claiming that the furore surrounding the striker's actions has been uncalled for.
Suarez looked to handle the ball as he scored for the Reds against Mansfield in their FA Cup match-up on Sunday, and after looking over and realising the referee hadn't seen his misdemeanour, the Uruguay international proceeded to celebrate and continue with the game that eventually ended in a 2-1 win.
Some commentators labelled the striker a cheat, in particular ESPN's John Champion, and the network have since apologised for his words. But Aldridge believes that any player in the same situation would have done exactly the same as Suarez, rendering his critics irrelevant.
"Some people say he should have told Andre Marriner to disallow it, but what player does that? The referee is there to make decisions," he said in the Liverpool Echo. "Would you expect a defender to own up when he clears the ball from behind the goalline? Of course not.
"Those do-gooders having a go at Suarez have never been in that situation and don't have a clue."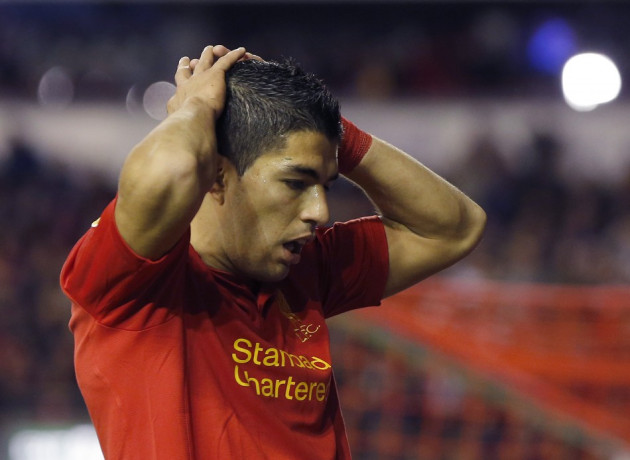 Aldridge even asserted that he had himself let decisions go by if they helped his side while playing for Liverpool, explaining: "Every striker in the world has done something like that, either scoring or making a goal with their hand. I certainly have.
"Years ago playing for Newport County against Blackpool, I went to meet a cross with my head, missed it and ended up punching it into the net. I got away with it and the goal stood.
"Marriner wasn't in a great position on Sunday and he got it badly wrong. Those officials will get told off for missing the handball and I just hope they don't hold it against Suarez the next game they are involved in a Liverpool game."
Fellow Reds legend Robbie Fowler, who himself told the referee when he looked to bring on a penalty that he had in fact tripped, said that Saurez's actions were completely understandable.
"It's amusing that they use me as an example to criticise Suarez, when I was always getting slaughtered in my career!" he told the Daily Mail.
"He's the one now, isn't he? Everything he does, he'll get criticised for it when somebody else wouldn't even raise a murmur. I think only Balotelli gets the same treatment, but sometimes that's what happens when you play on the edge.
"I think the Mansfield manager and his players summed it up when they said Suarez was just doing his job, and they'd have done exactly the same thing. So would I. It was handball, but instinctive and not deliberate cheating, and you can't criticise him for that."