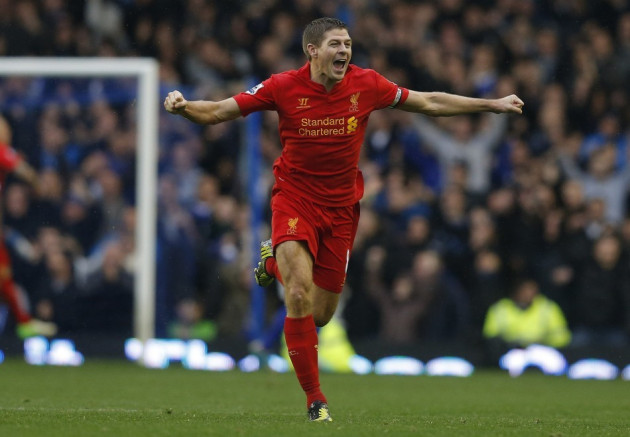 French football legend Zinedine Zidane has backed Steven Gerrard following comments made by former Manchester United manager Sir Alex Ferguson about the Liverpool captain.
Ferguson claimed in his autobiography that he had never considered Gerrard a top player, something which has not gone down well with top professionals in the UK and abroad.
Ferguson's accusations were not limited to Liverpool players but also his own as he lambasted the likes of Roy Keane and David Beckham for their transgressions. Michael Owen and Owen Hargreaves were also given some major stick by the Scotsman in what has turned out to be a controversial book.
However, Gerrard has received widespread backing with Zidane now joining the fray, stating that at one point the Liverpool captain was the best midfielder in the world.
The great French midfielder's opinion is likely to endear him to the Liverpool faithful and give Gerrard more leverage as he looks to prove Ferguson wrong by leading Liverpool to a major trophy this season.
"For two or three years, Steven Gerrard was the best midfield player in the world. Even now he is playing at a high level for ­Liverpool and England," Zidane said.
"Gerrard has been loyal to Liverpool throughout his career - which is great for them - but if he had wanted to leave four or five years ago then every top club in Europe would have tried to sign him.
"And they would have probably had to break the transfer record to do it. Alex Ferguson is obviously one of the most successful coaches the game has ever had. But I did find his comments about Steven Gerrard very strange. To say he is not a top player is wrong."
Meanwhile Brendan Rodgers was quick to slam Ferguson over his comments and stated that Gerrard's statistics show that he is among the best midfielders that England has ever produced.
"Sir Alex might be the only one or one of the very, very few who doesn't think Gerrard is a top, top player. I don't think it was credible, what was said. You only need to look at Steven's career to see that; the accolades he has received throughout his life, not just from managers but from other top, top players. I saw a survey of the player of the year during all the years it has been operating and the player who won that survey as the best was Steven ," Rodgers said.