Pepe Reina insists that despite his disappointing form this season, the Liverpool keeper will not be one of the names Brendan Rodgers believes will let him down this season.
The Reds made a documentary covering their pre-season preparations, and with 'Being Liverpool' currently airing on US and UK television, a rare insight is being given into Rodgers' first few months in charge of the club as he took over from Kenny Dalglish.
In one scene from the series, Rodgers holds envelopes in front of the players and says he holds the names of three players who will let him down in their courage and effort this season, but he refuses to reveal who those names are until the end of Liverpool's first campaign under his reign.
Reina has made some blunders this season, but the 30 year old says he isn't concerned that his manger doesn't have faith in him, as the Spaniard works to get his top form back.
"It was a motivational speech designed to make sure we were focused and tuned in all year," Reina told Spanish radio station Onda Caro, via Sky Sports. "I never feared being in the envelope. No one can ever put my name in an envelope because of a lack of attitude or commitment.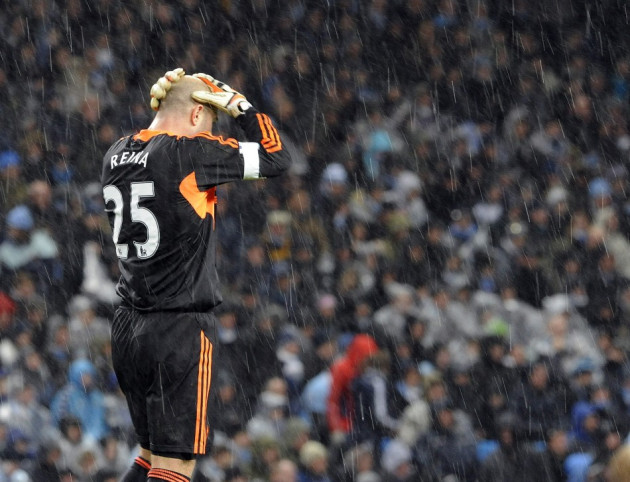 "It's the first time I have seen a manager do that and, personally, I liked it. It stands out.
"It was a speech designed to motivate."
Besides Reina's individual performances, Liverpool as a squad have had a disappointing start to the season, winning just one game in the league so far.
But the keeper believes that this form will pick up, with the club planning to be challenging for a top four spot by the end of the season.
"In terms of the way we have played, there have been moments that have been very good," he explained. "We are trying to impose a new style with a new manager and that takes time.
"There are mistakes at times because it's not easy, but I prefer to make mistakes trying to do what the manager wants and trying to do the right thing.
"We're optimistic that sooner or later we'll be fighting near the top again."