As Raheem Sterling scored his first goal for the senior Liverpool side at the weekend to gift the club a 1-0 win at home, John Aldridge has argued that the starlet must stay grounded amidst the praise surrounding him.
Sterling has gone from strength to strength this season as he looks to become a regular in the first team, and as Brendan Rodgers struggles for attacking options, the 17 year old has been able to take advantage of his chances to shine on the big stage on a few occasions now.
His goal on Saturday gave Liverpool hope that they can look to options other than Luis Suarez this season for firepower, and Aldridge believes that Sterling is paving the way for how the wingers should be performing for the club.
"You really can't put into words what it means to score your first goal at Anfield, it is incredibly special and Raheem's celebration showed you that," he wrote for the Liverpool Echo.
"It was a great move all round for the goal, a great run from Sterling and a fine pass from Luis Suarez.
"Making these intelligent runs is what Liverpool's wingers have got to be doing and so far I have been impressed with the formation Brendan Rodgers is playing and the positions he is encouraging the wide men to take up.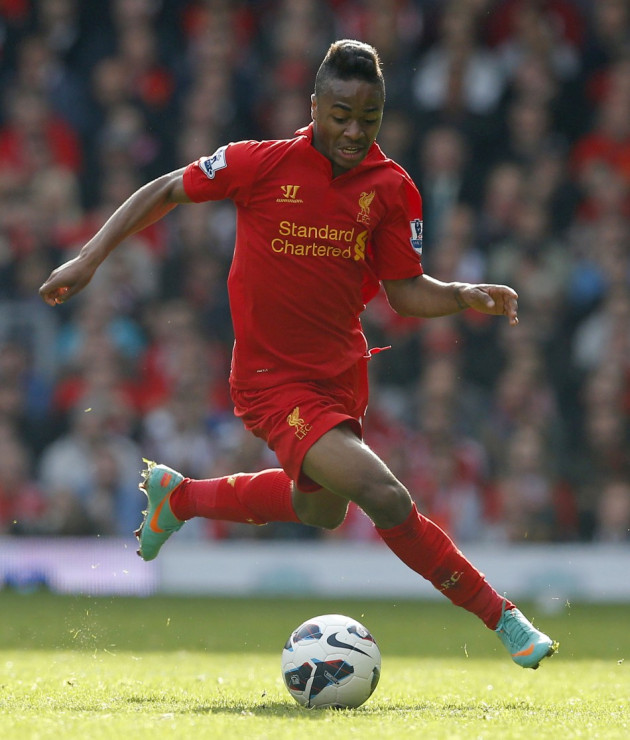 "They must become almost like semi-centre forwards because goals have to come from our wingers this season, if the team is going to be successful.
"We need Luis Suarez to be getting 20 goals and the two wide men to pitch in with 10 each."
Sterling may have escaped the spotlight somewhat to begin with this season, but now the youngster is under a lot more pressure to perform.
And Aldridge has no doubt that Rodgers will keep the effect of that pressure to a minimum, and keep his feet firmly on the ground as well.
"You may say that is putting pressure on Sterling and Suso, two teenagers, but we have to have confidence that the manager will shield these lads from over expectancy and be able to get the best out of them," he explained.
"Brendan knows the score and will make sure Raheem keeps his feet firmly on the ground and that he does not get carried away with all the hype.
"Some football players act like they are movie stars when praise gets levelled at them but Rodgers will make sure there is no risk of that happening with Raheem."