Brendan Rodgers has a style reminiscent of a Spanish manager, according to Suso, with the youngster claiming that he has been a very positive influence on the senior team as they look to get back into contention for European and domestic titles.
The Reds haven't qualified for the Champions League since the 2008/09 season, and are desperate to get back into the top four and show that they are capable of producing the type of football that saw them at the top of the English league in the 1980s.
And Suso, who got his opportunity for Liverpool's first team this season and has shown he is capable of the pressure, says that Rodgers is showing qualities that remind him of coaching direction he takes back in native Spain.
"He pays attention to detail," he told the Daily Mirror. "If the team makes mistakes in a game, or if he thinks something was wrong tactically.
"He'll try to fix it by running through those plays again in training. This way we don't make the same faults again. He's like a Spanish manager.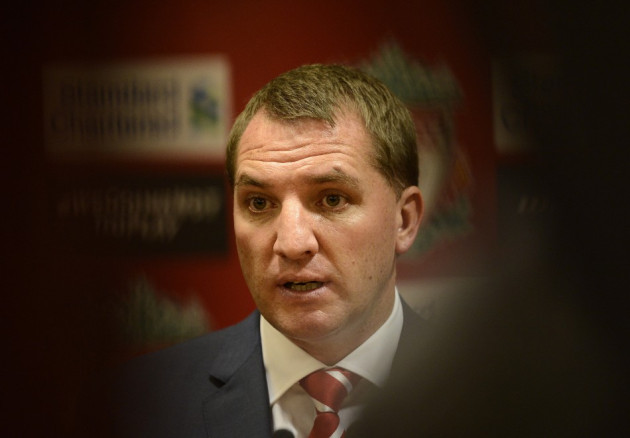 "He ensures that the players have the ball at almost all times during our training sessions. This is a good tip for anyone - if you're always touching the ball, your control will improve.
"It's not a method you associate with English football training."
Meanwhile, Rodgers had special praise for a more senior Spaniard in the Liverpool squad this week, with Jose Enrique making his mark on the first team after struggling with injury and fitness at the start of the season.
Enrique showed that he is capable of doing what is necessary to impress the manager, and Rodgers said of the left-back: "I felt that he was someone with tremendous ability, but I think its massive credit to him how he's taken on board the chats that we've had and the messages we've given him. He's listened and taken it on board, and that's to his enormous credit.
"I think the spell on the left side has made him feel that he can actually get into the box and be a threat in that way.
"When I came here, I wanted my full-backs to do that, to get up there and join in up there. That's vital.
"Jose never really did that at first, to be honest, but now you see he's had that spell on the side, and when you move him back on... I thought he was sensational.
"He looks more aggressive, and it's fantastic for him. He will be very important in our way of working in the future."