Brendan Rodgers says he's already planning for the January transfer window, with the Liverpool man moving on from the difficult deadline day drama that engulfed the club last week.
After selling Andy Carroll on the morning of this time last week, the Reds were left without enough strikers as they failed to land Clint Dempsey in the dying moments before 11pm.
Rodgers, and Liverpool, have both been very apologetic to fans over the situation, and now the Irishman says he's planning on making sure that come January, the same situation doesn't happen again.
"We're in a position where we've got 25 games minimum between now and January so we're going to be stretched to the limit," he told the Liverpool Echo.
"I've spoken to the players and if they get little niggles they have to man up. We have to all come together and be strong.
"What I've got here is a platform of hard work and integrity in this group. They have been fantastic in their work.
"January is always a difficult month [to buy] however you are doing but it's something we have to look at.
"Hopefully this month our scouting team comes together and there will be a lot of great work between now and then, finding the targets and finding the profile that will fit into the way we are going to play going forward.
"Between now and then we have to be creative because of the limited number of players we have up front. I'm going to have to find different solutions."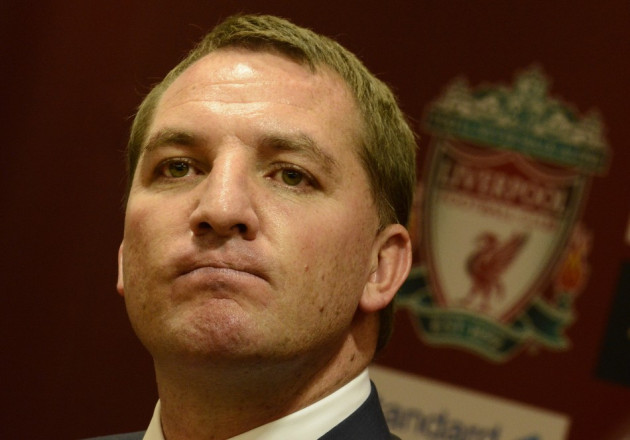 Rodgers is very keen to move on from the events of last week, adding: "I've always been an advocate of as soon as the season starts it should finish. It's no good for managers trying to get their squad together."
In a show that Rodgers is still in open communication with Liverpool's owners, the manager insisted that he has spoken with them about how to take the club forward and learn from past mistakes.
"I've had long conversations with the owners," he explained. "I've got to say they have been very honest and very up front right from the off.
"I came here first and foremost because of the owners. I felt a genuine honesty in their approach to it and in how they wanted to go forward with the football club. Of course the window didn't quite go to plan but going forward a great deal of learning has taken place.
"Every manager always wants more players. But the reality of where the club is at there needed to be a little bit of surgery done on the squad.
"Some of the wages here were absolutely astronomical in terms of value and worth. That needed to be looked at.
"I knew there would be a wee bit of pain in the short term but hopefully for the longer term gain.
"We finished up where we were at and now we have got to move forward as a football club and really have the one-club mentality. It's important we all come together, supporters, players and management."
Touching on the subject of wages, Rodgers has now let the likes of Craig Bellamy, Alberto Aquilani, Jay Spearing, Charlie Adam and Dirk Kuyt go to cut the weekly bill at the club.
Making up for the £100 million plus that Kenny Dalglish spent in his time with the side will not be an easy feat, but the failures of deadline day will now be added to a list of problems at Anfield as Rodgers looks to challenge for a top four spot.