Damien Comolli has left his post as Liverpool's director of football by mutual consent, with the former Arsenal and Tottenham scout reportedly shelling the blame for the club's poor transfer policy.
Comolli oversaw the deals for the likes of Andy Carroll, Stuart Downing, Charlie Adam and Jordan Henderson, but the majority of the Merseyside club's expensive signings over the past year have failed to show their worth.
The 39 year old was promoted to director of football in March last year, and has had a close working relationship with Kenny Dalglish, who took over the role of caretaker manager when Roy Hodgson was sacked mid-season at the start of 2011.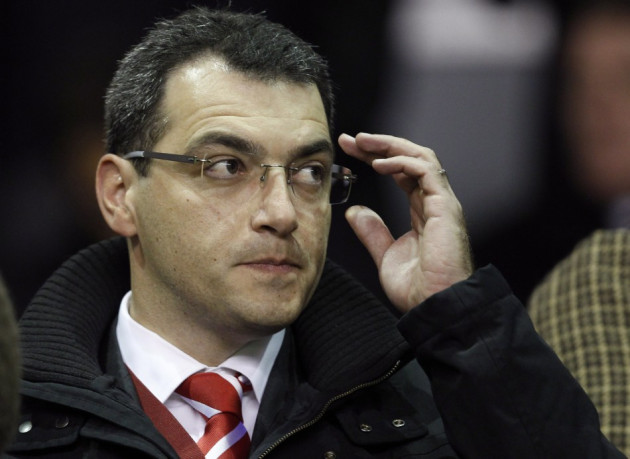 Liverpool have been competitive in the Cups this season, winning the Carling Cup and currently in the semi-final for the FA Cup, but league wise the club have been particularly poor, and are far from being considered to be Champions league contenders, which was the main goal set for the side this season.
Much criticism was directed towards Liverpool's transfer policy after Newcastle showed their dominance over the side on April 1, despite spending a fraction of the money on their transfers over the last few windows.
Liverpool released a statement on the matter, with chairman Tom Werner saying: "The Club needs to move forward and we now have a huge game on Saturday. It is important that everyone joins us in supporting the manager and gets behind Kenny and the team and focuses on a strong finish to the season."
Comolli added in the statement: "I am grateful to have been given the opportunity to work at Liverpool and am happy to move on from the Club and back to France for family reasons. I wish the Club all the best for the future."
According to the Telegraph, Fenway Sports Group have acted quickly to stand Comolli aside to make for a fresh start at the club, and despite being just days away from the FA Cup semi with Everton, Comolli has been removed effective from now as the club look to drastically improve their transfer policy.