Liverpool Handed Double Boost in Spanish Striker Chase
Fernando Llorente says he hasn't signed a deal with Juventus, with the striker admitting he would love a move to the Premier League
Fernando Llorente insists that he hasn't agreed to sign a deal with Juventus, with the Spaniard continuing to be linked to Liverpool.
Llorente has long been a target for the Reds, with the striker revealing last year that the club had come in to sign him, but because of their refusal to match his £30 million exit clause, Athletic Bilbao said no.
And as speculation claimed that Juventus had beaten Liverpool to the star, Llorente has said that he has not decided where his future lies.
"No. That's totally untrue," he told Sky Sports of the rumours. "I think it's normal that people talk about these things, but ultimately you have to respect the rules.
"I am an Athletic player and, until January 1, I cannot sign with any other team."
Llorente also hinted that a move to the Premier League would be the preferred option, with Arsenal and Manchester City also believed to be pursuing the 27 year old, as he enters the final six months of his contract with Bilbao.
"It is true that we are approaching the date when I can sign for other clubs," he explained.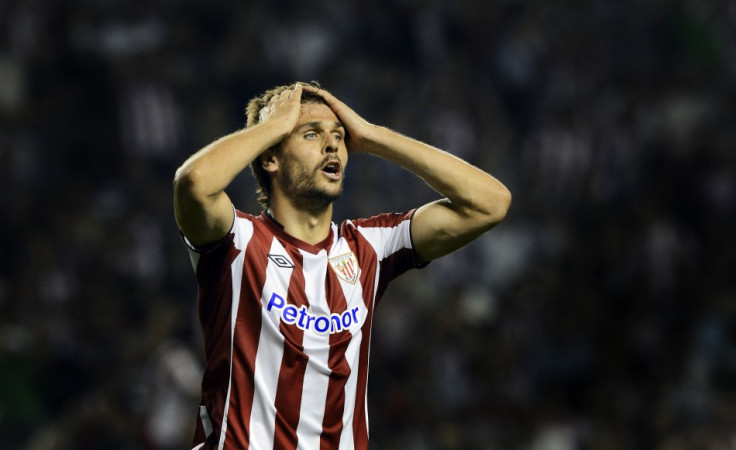 "I'm trying to keep it so that it is something which is managed by my brother and my representatives. That leaves me to focus in my football and help my team, Athletic, and nothing else, maintain focus.
"I really like the Premier League and I've mentioned on more than one occasion that it's a league which appeals to me a lot.
"You never know. It's one good option in terms of my future but we'll have to wait until the end of the season to see what happens."
Liverpool are desperately in need of striking power, with the club relying heavily on Luis Suarez to deliver the goals as they push for a top four spot.
The Uruguay international has been outstanding across the Premier League this season, but will need some assistance if the side hope to be in contention for the Europa League trophy and push for Champions League qualification.
And while Liverpool have continually insisted that they don't have an unlimited budget like in seasons past, if they do sell the likes of Andy Carroll and Joe Cole like reports are suggesting, and Llorente chooses to move to the Reds, they could offer him an attractive salary.
© Copyright IBTimes 2023. All rights reserved.