Liverpool Transfer News: Midfielder Closer To Exit
Liverpool transfer news: Alberto Aquilani makes 25 appearances for AC Milan, close to joining permanently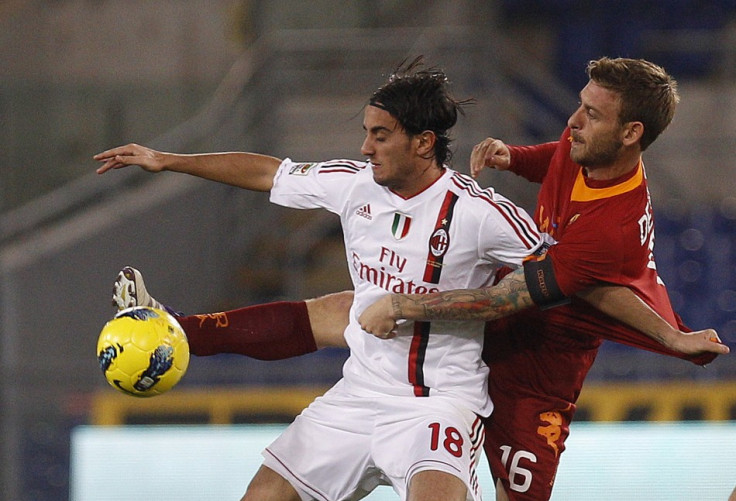 Alberto Aquilani looks set to finally make a permanent exit from Liverpool for AC Milan, after the midfielder clocked up 25 appearances for the club so far this season.
Aquilani's future has been one of much speculation since he made the move to the Reds in 2009, but suffered from limited appearances as a result of a changeover in managers at the club ad ongoing injuries.
A loan spell at Juventus brought the Italy international hope that he might secure a move away from Liverpool last summer, but the sides were unable to come to an agreement and he was sent to Milan on loan instead.
But with a clause in his contract stating that after 25 appearances his move can be made permanent, Aquilani's agent has confirmed that a permanent exit from Liverpool is now more likely than ever.
"As it was agreed, a permanent deal will automatically be struck once he makes 25 appearances," he told the Liverpool Echo.
"I do not think that Milan will pass up on Aquilani. There is no problem about this, a permanent deal is something we all expect."
The deal would be a bonus for Liverpool, who will be able to recoup at least some of the £18 million in funds that they spent bringing him into the club.
But with the terms of Aquilani's contract taking a lot of factors into consideration, Italian football website TMW claims that if he comes off the bench his appearance is only counted as a half game, and a deal hasn't been completed just yet.
With this in mind, Aquilani's appearances would stand at only 22.5 for the side so far, meaning he needs to make three more starts or feature five more times off the bench to earn his place on the Serie A side permanently.
The funds from a permanent move would certainly be of assistance to Liverpool, with the side looking likely to miss out yet again on Champions League qualification this season.
And with that in mind, another bolster of the squad in the summer would seem a viable option for the Reds, who are currently seventh in the Premier League table and eight points adrift from sixth-placed Newcastle.
© Copyright IBTimes 2023. All rights reserved.