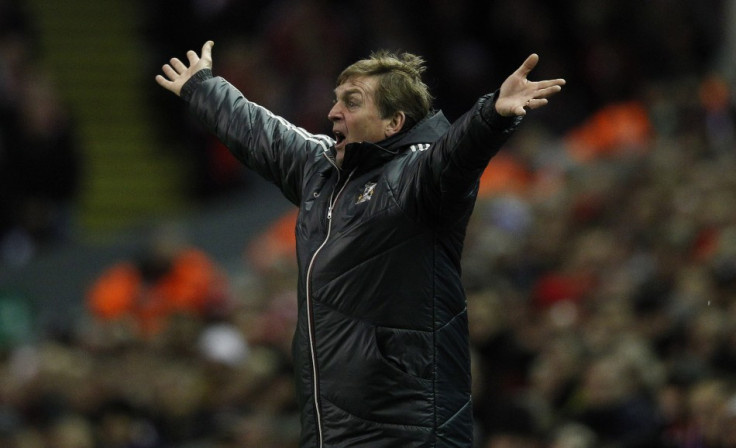 Liverpool have widened their scouting network around the globe in their search for up and coming talent, with the Merseyside club announcing they will set up an academy in Egypt.
Egypt is currently a very new market for the Premier League, and at the moment only one player from the country, Ahmed Elmohamady, plays in England.
But Liverpool are hoping to change that statistic, and are planning on making waves in the Middle East, which is seen as a potentially lucrative market for the league.
Managing director Ian Ayre is particularly confident that the academy will further increase Liverpool's presence beyond England.
"Our international football Academies connect fans around the world and provide young people with an opportunity to be trained by qualified coaches at an official Liverpool Football Club academy," Ayre told the official Liverpool website.
"All of our Academies follow the operating model of our own academy here in Liverpool and we are excited about this latest addition in Egypt as it will also bring children together in local communities through football events and camps."
Liverpool are also bringing in former Egyptian footballer Mohamed Hassan, who will take on the role of Master Sports Managing Director, and will assist in bridging the club with the Egyptian community.
"I started supporting Liverpool in the 1980s when we were the most successful club in the world," he said. "My friends were as passionate as I was but it was very difficult to find a place to watch the games live at that time in Cairo.
"It wasn't just the fact that we were winning trophies that appealed to me however. Liverpool's philosophy about what football should be about matched my own - to be excellent on the pitch, playing a passing game, but also to be modest off it.
"Even though they were the best, there was never any arrogance. The players were humble which is how I believe footballers should be.
"In terms of setting up a Liverpool Academy over here, it's something which I've wanted to do for a long time. I first approached the club about five years ago but I don't think the infrastructure at Liverpool was in place to make it happen but a lot has changed at Anfield and now I'm delighted to be able to say that this is the first LFC Academy in the Middle East.
"It's a real dream of mine to be able to work with Liverpool Football Club but more importantly, for me, it's a chance to help the young players in this country improve."