An London 2012 Olympic ticket fraudster whose fake websites sold €450,000 worth of tickets in five weeks has been jailed for four years
Christakis Ioannou, 44, set up two websites 12 months prior to the Olympic Opening Ceremony with a similar design to the official London 2012 site, which offered unlimited numbers of tickets to numerous events.
Over 400 people from around the world attempted to buy tickets for the Games from www.2012-londonsummergames.com and www.2012-londonsummergames.org, and across a five-week period the sites took close to a half-a-million euros.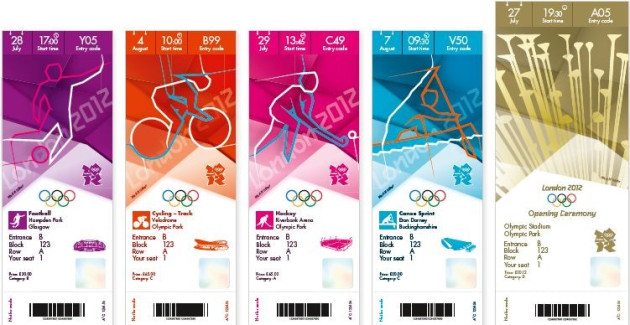 Ioannou, who was based in Portugal, opened several accounts in his homeland which he regularly withdrew the incoming funds from while travelling between his home and London. Upon his arrest at Gatwick Airport, police found €17,500 in his possession.
"Ioannou was the first fraudster of this type we identified and the biggest," Detective Superintendent and head of Operation Podium, the Metropolitan Police's specialist operation team, Nick Downing said.
"This case clearly shows that online crime of this nature is not a victimless crime. Over 400 people missed out on a chance to be part of the London 2012 Olympic Games and instead were simply ripped off.
"Ioannou set up simple yet genuine looking sites, and made thousands within only 5 weeks. Podium were so concerned about people falling foul of his scam we issued a number of public warnings naming the sites to try prevent additional people from getting conned.
"Once someone had bought their tickets, at vastly over inflated prices, they never heard from the website of his company again.
"These sites were picked up as part of our proactive monitoring of the internet and referrals from LOCOG to spot and then prevent fraudsters like Ioannou from cashing in on the popularity of the Games. 340 websites were identified in this way.
"Never buy your tickets from anywhere but the official event organisers, or those people authorised to sell on their behalf."

Police took evidence from over 20 different countries affected, while families of athletes in Greece and France were also fell foul of the scam.
Locog set up a website ticket checker whereby fans could validate whether sites were licensed to sell Olympic tickets.
However, such was the demand for the 2012 event that some fans refused to heed the warnings, with many left disappointed by websites which took money for tickets that never existed.
The Games have been hailed by many as the greatest sporting event on British shores, with the likes of Usain Bolt, Sir Chris Hoy and Jessica Ennis all enhancing their global status with a series of inspiring performances.
London 2012 organisers reported the greatest demand for tickets in Games history, with events across the capital subject to packed crowds as demand for tickets exceeded 20m.
Furthermore, sales for the Paralympic Games hit record levels as a result of the success of the summer Olympics, with venues regularly sold out.