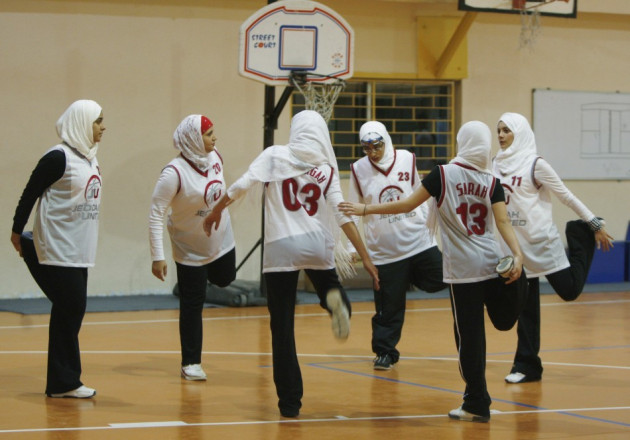 Saudi Arabia could still not send any female athletes to the London 2012 Olympics after the International Olympic Committee (IOC) did not sanction actions against the country.
IOC president Jacques Rogge described talks with Saudi Arabia as "not an easy situation", but said the board will not force the ultra-conservative Muslim country to send female athletes to the games.
The discussion of Saudi Arabia came up during a meeting in Quebec, which was meant to be the last time the board can impose sanctions against the Middle Eastern country, but no progress has been made.
Instead the IOC will hope to persuade Saudi Arabia to change its mind and let woman compete for the first time, with a source saying: "We are still optimistic the country will send female athletes to London."
This summer's games were due to be the first where every competing nation would send female athletes.
Saudi Arabia, Qatar and Brunei are the only countries that have never fielded women on their Olympic teams. While Qatar and Brunei have announced plans to take female athletes to London, the Saudis have yet to do so.
According to Rogge, discussions with the Saudis are continuing.
He ruled out the possibility of Saudi woman competing in London under the Olympic flag, rather than as members of the Saudi team.
The IOC has come under pressure from human rights groups for not imposing sanctions against Saudi Arabia for not sending female athletes.
Human Rights Watch Middle East director Sarah Leah Witson said: "Saudi Arabia is the last holdout denying women and girls the ability to take part in sports.
"The clock is running out for Saudi women to join the games and for the international community to insist that the Saudi government allow women to participate."
Although Saudi Arabia may not have women who meet Olympic qualifying standards, the IOC is prepared to offer them special conditions or look for other solutions.
As recently as the Atlanta 1996 Olympics, 26 national teams did not include women.