Former Liverpool midfielder Graeme Souness has called Luis Suarez an "embarrassment" after the Uruguayan bit Chelsea defender Branislav Ivanovic in Sunday's match at Anfield.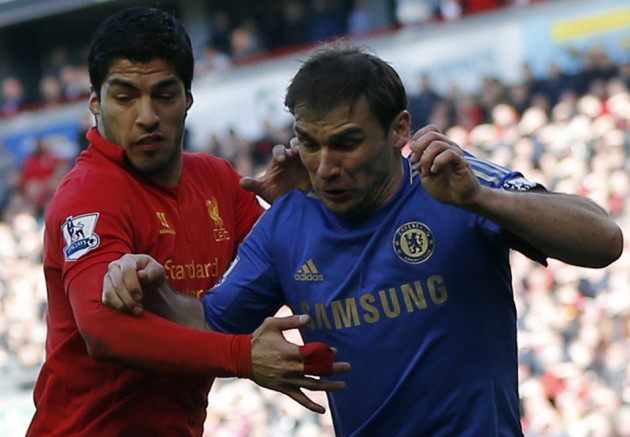 The former Ajax forward had a hand in both of his side's goals in the exciting 2-2 draw; he created the first goal for Daniel Sturridge and scored the second, in the final seconds of the match, with a sublime header. But it was his ridiculous assault on Ivanovic that made the headlines.
Suarez, 26, was wrestling with the Serbian defender inside the Blues' penalty area when he lent into his opponent and bit him on the arm.
Suarez was previously disciplined for a similar incident, when he bit PSV Eindhoven midfielder Otman Bakkal during his time in the Eredivise. The controversial forward, who was also declared guilty of racism towards Manchester United's Patrice Evra, was sold to Liverpool three months later.
"It's embarrassing. The club, the board of directors' job is to get the best players and keep them, but he's making it very difficult for himself to stay at Liverpool. What possible excuse can there be for that? I believe it puts him in the Last Chance Saloon there now," Souness raged after the match.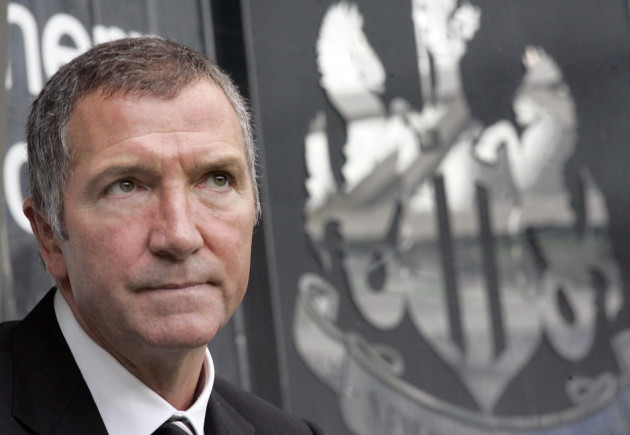 "Liverpool aren't blessed with world-class players and he genuinely is one but he's making it very difficult for them to hold on to him. That's what children do, bite things if they're not happy about it. Suarez must be on the borderline for doing something crazy every time he's out there if he's capable of that," the 59-year-old said.
Suarez was given a seven-match ban for biting in the Dutch league, and should the FA decide to act on the announced review of television recording, the striker is likely to face an even harsher sentence, probably stretching into months.
"There's lines you just can't cross and he has. Those pictures will be beamed around the world over the next few days, and Liverpool has to be the priority. You have to care and cherish this club and of all the weeks for it to happen, in the week of the Hillsborough anniversary. He looked to take a chunk out of the Chelsea player. That message alone is quite scary. People will be talking about that for a long, long time and it will show Liverpool in a real bad light," Souness concluded.
For his part, Suarez has tweeted an apology and personally spoken to Ivanovic but his fate remains undecided, with Brendan Rodgers having admitted his star could be sold.