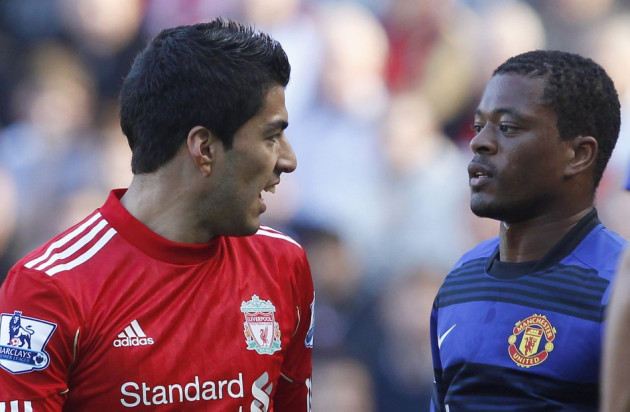 Luis Suarez could face disciplinary action from the Football Association after the Liverpool striker broke his silence over claims that he racially abused Manchester United captain Patrice Evra during a match at Anfield on 15 October.
Speaking to the media in his home country of Uruguay about the accusation, Suarez demanded an apology from Evra and said there was "no evidence" he directed racial comments at the United defender.
"The FA will have to clarify things with [Evra]," Suarez said. "There is no evidence I said anything racist to him. I said nothing of the sort.
"There were two parts of the discussion, one in Spanish, one in English. I did not insult him. It was just a way of expressing myself.
"I called him something his teammates at Manchester call him, and even they were surprised by his reaction."
The FA has previously made it clear it does not expect any involved party to discuss the alleged incident while the investigation remains ongoing, with a decision on whether to pursue charges due later this week.
"These things happen in football, in the heat of the moment," Suarez added. "They leave someone looking bad.
"Now we have to see how the matter is decided and then, for him as much as me, we will have things clear. And wherever the fault lies, we are going to have to say sorry."
Liverpool manager Kenny Dalglish has publicly supported his striker, reiterating his stance that the guilty perpetrator should be punished. Suarez met with the FA last week, having spoken to Evra in October, and Dalglish has indicated he would like to see Evra punished if the left-back's allegations are deemed unfounded.
"The FA have been here and spoken to us," Dalglish told the Daily Telegraph.
"Our philosophy and desire has not changed whatsoever - we want it resolved as quickly as it possibly can be and want the perpetrator punished. I don't think we need to add any more than that."