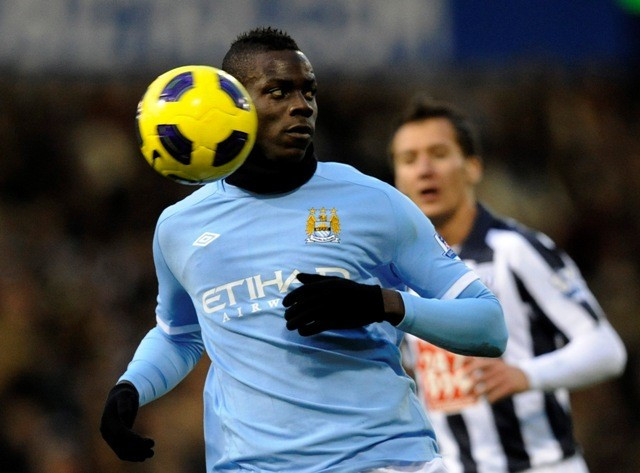 All the latest transfer rumours from Manchester City as Roberto Mancini prepares to trim his squad for the upcoming Premier League season. Mario Balotelli has again spoken of his dislike of Manchester and claimed that he sees his future in Milan. Manchester City is also set to sell Craig Bellamy and Shaun Wright Phillips with Sunderland preparing a move for Adam Johnson.
Mario Balotelli has once again opened speculation that he wants to leave Manchester City. Mario Balotelli has said that he does not like Manchester and admitted his future lies away from Manchester.
"I am not happy in Manchester," Balotelli said. "I do not like the city. With my team-mates and my manager, everything is fine, but the city is not to my tastes. I miss the chance to be at home with my family and with my friends," he continued.
That is my home," he said. "Milan is a great team and one day, you cannot say what will happen. Inter again? We will see. At the moment, I am attached to Manchester. Adriano Galliani [the Milan chief executive] says that sooner or later I will go to Milan? I would like to, but we will see. Yes, I have chanted 'Forza Milan' in the past, that I was joking. One day, though, maybe," Balotelli added.
Balotelli has been linked with a move to both AC Milan and Roma with AC Milan favourites to land the player.
Cardiff's hopes of signing Craig Bellamy appear to have faded after Roberto Mancini admitted talks with Celtic have started. "I met Craig two days ago at Carrington. He told me something I want to keep to myself. What I said two days ago was that if Celtic wants Craig, he is a good player, and I think he can go," Mancini said.
Like the Bluebirds, Celtic is also unlikely to be able to match Bellamy's current wages, meaning a loan move might be the most likely outcome.
Reports this weekend have claimed that Adam Johnson could be on the verge of a season loan move to Sunderland. Steve Bruce is said to be very keen on the left winger who is said to be frustrated with the lack of first team football he had last season. Everton are also said to be keen on the player and Johnson may take a loan move to cement his place in Fabio Capello's England squad.
The Daily Mirror has claimed that Bolton is ready to offer Manchester City an escape from Manchester City. The England international has been told he can leave the club this summer after being told he will not feature in Roberto Mancini's first team plans next season. Bolton have opened talks with Manchester City over a possible loan switch but Wright Phillips is said to be opened to a wage cut to secure first team football.