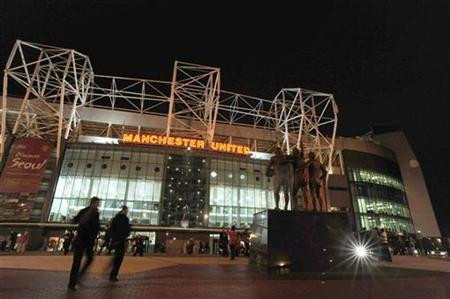 Manchester United have boasted a £10 million growth in the three months that ended 30th September 2011, with the club citing match day, media and commercial revenues as the reasons for the rise.
While media revenues rose 16.5 per cent to £22.6 million, matchday revenue went up from £19.7 million to £21.6 million, and commercial revenue rose 22.3 per cent to £29.6 million.
One of the downsides of the figures was the operating costs at the club, which rose from £48.4 million to £54.5 million.
Player spending also went up from £8.2 million to £47.1 million year on year, while general capital expenditure rose from £3.7 million to £13.8 million.
Turnover for the Red Football Group increased year on year from £63.3 million to £73.8 million, showing just how bigger contribution the rises in the commercial, matchday and media revenues made to the club.
And in a sign that United's debt is decreasing, the club saw a comparison of £516.7 million in September last year to £433.2 million this time around.
While the club has put on hold a planned £1 billion flotation in Singapore, United are still planning on completing the deal by the end of the year, with uncertain financial markets cited as the reason behind the agreement not going through yet.
Revenue has become more important than ever to United, with new financial fair play rules coming into force from UEFA.