David De Gea insists he's improved a great deal since his move to Manchester United, with the young keeper getting ready for one of the most important games of his career against cross-town rivals City tonight.
City are at the top of their game at the moment, and though the side underwent a dip in form that allowed the Red Devils to take top spot in the table, they have recovered to score 12 goals in their last three matches.
And though De Gea has had a few slip ups this season after moving to United from Atletico Madrid, the Spaniard believes that with Sir Alex Ferguson's backing, he has improved a great deal as the season wore on.
"I think I have improved a lot since I arrived to England," he told Goal.com.
"My beginnings weren't very good or very easy but I feel a lot better now. Even the coach says so. This season has had lots of comings and goings.
"City seemed to have their work done but we were able to overcome them and now it seems to be balanced. I always prefer to be leading than to be trailing.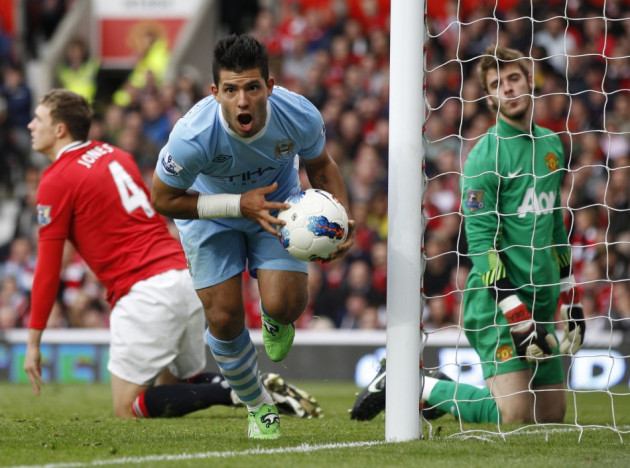 "These last points we have relinquished are not because of overconfidence. There are no easy rivals in the Premier League and we have suffered in the last few weeks.
"I hope we won't regret it at the end of the season."
De Gea is set on United taking all three points tonight, despite knowing that a draw will be enough to keep a game's advantage over their rivals in the table.
"We won't park the bus or try to get a point," he explained. "We don't know how to do it and that would mean giving them the advantage on the match.
"We are approaching this derby as a final because it really is, but we have more chances than them. They need the victory and that's an extra pressure they could resent on the pitch.
"I don't expect a crazy match but rather a tactical one. This is not a knockout tie but a match in which a goal can give you the title, so we have to remain calm.
"This is the match of the season and we are planning up to the most minimal detail. We cannot fail."
De Gea's performances have certainly improved this season, and while he was seen as a weak link in the side last year while Joe Hart showed his skills as one of England's top keepers, the youngster is now coming into his own and could well win a title within his first year in the Premier League.
And while tonight will no doubt be about match-ups the likes of Tevez v Rooney and Scholes v Silva, the battle of the keepers will also be a particularly interesting one, especially considering the fact that some months ago Ferguson admitted he had been interested in signing Hart.