Signings Not The Only Area United Are Ahead Of The Rest
David Gill believes that Manchester United are on a completely different platform to almost every other club in Europe, as the side confirmed the signing of Robin van Persie last night.
Van Persie will likely complete the big-money move to Old Trafford today, as he returns from an international friendly with the Holland squad.
And while the deal by United signals a massive ambition to close in on the goal difference that cost them the title last season, Gill believes that signings aren't the only place where the club are steams ahead of the competition.
"Our neighbours are showing great strength and that will undoubtedly continue but ever since the Premier League has been in existence, there has been competition and that's what makes it a great league," he told the Manchester Evening News.
"In terms of commercial revenue, there is lots to go for and the world is a big place.
"Other clubs will follow us and look at us but what we have done since our owners have taken over is put a lot of money into this area.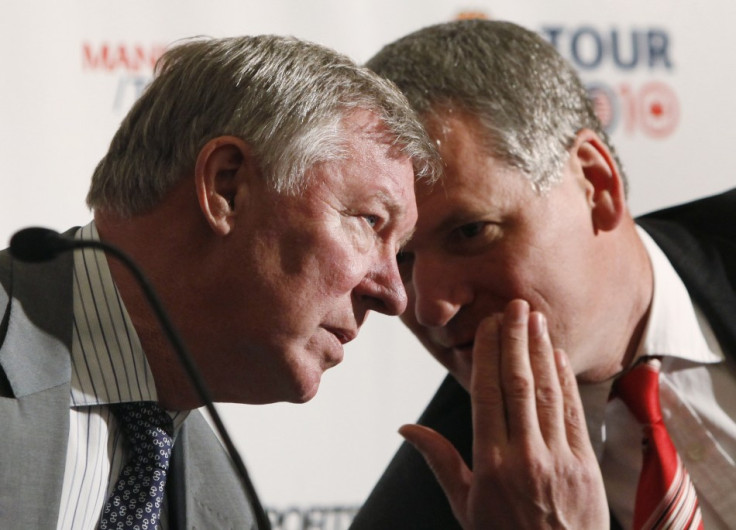 "It sounds easy but we have invested heavily in sales people, in marketing the club, expanding our fan base and the research we have done around all of that."
United are believed to be the biggest club in the world in terms of supporters, ahead of Spanish giants Barcelona and Real Madrid when it comes to fan head counts.
And Gill is concentrating on making sure that United stays ahead of the pack in terms of their commercial viability, to stay ahead of the game on the pitch and off it.
"There are lots of top clubs out there but, in terms of what we have done, we are far ahead of them," he explained.
"They will try and emulate us and some will succeed, others won't, but it isn't easy to do what we have done. It looks easy but it isn't."
United are currently preparing for their season opener against Everton on Monday night, and while fans will be looking forward to seeing van Persie in action in a Red shirt for the first time.
© Copyright IBTimes 2023. All rights reserved.