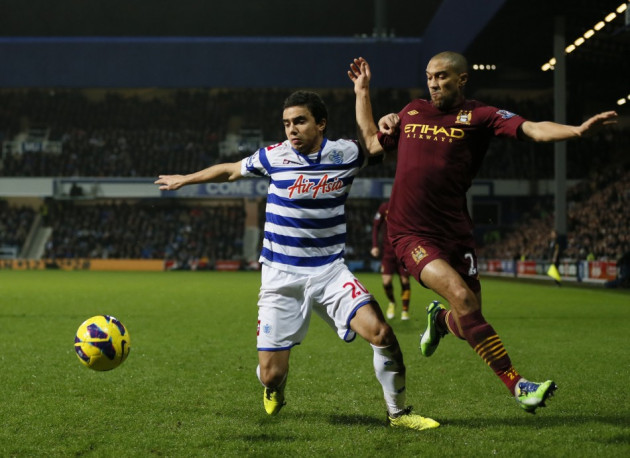 Harry Redknapp believes that Fabio Da Silva had his eyes opened after playing in a struggling Queens Park Rangers side but is confident he will have grown due to the experience.
Fabio joined QPR on a season long loan last summer, and while Manchester United were celebrating their title win this April, his temporary club were sealed to relegation.
It would certainly not have been easy watching his brother Raphael enjoy so much success at Old Trafford, but Redknapp believes that despite the tough times at QPR, Fabio will return to United with more experience and with the capabilities to compete for a place in the squad as a result.
"I think he learned a lot but it was a difficult year at QPR," Redknapp told M.E.N. Sport.
"He was playing in a struggling team and it wasn't the best for him really. It probably opened his eyes a bit.
"The training ground is not the best, in fact it's one of the worst, and the pitch at QPR was poor to say the least.
"I'm sure he found it very different to what he's been used to at Old Trafford. But it's all part of growing up and I'm sure he will have learned from the experience."
A changeover in managers at Old Trafford will no doubt see some big changes in the squad next season, and Redknapp believes there is a place for Fabio if Moyes gives him a chance.
"He's a good little player," he explained. "I think he's still learning the game and he's got his brother there so there's going to be some competition between them two.
"It'll be interesting to see how he does. I wish him well.
"He's a smashing lad and a good little pro. I'm sure David will give him an opportunity next season, have a good look at him, and then make his mind up."