Sir Alex Ferguson has compared young defender Phil Jones to Manchester United youth director and former star Brian McClair, with the Scot insisting the England international is showing the potential for a fine long-term career with the Red Devils.
Jones made the move to United alongside Ashley Young and Davd De Gea in the summer of 2011 and over the last two seasons has proved an important member of the first team squad.
His performances have been recognised on an international level with a regular place in the England squad and Ferguson couldn't help the praise the attitude of the athletic youngster.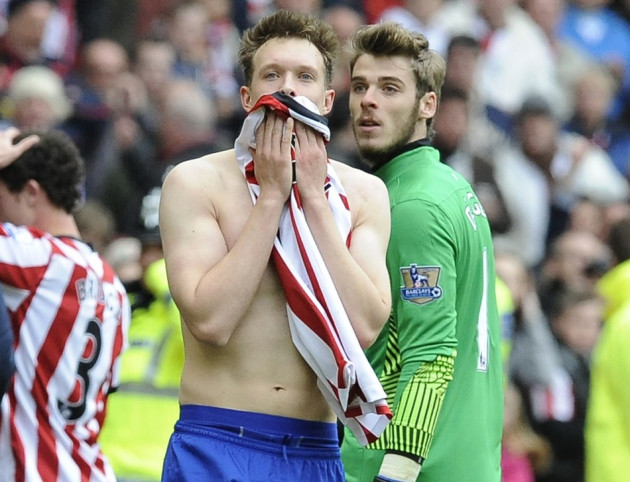 "Jones is going to be a fantastic player, his talent is unbelievable. Yes [his best position is centre-back] but you could play him anywhere. I think you could play him centre-forward! He's just that type of player, he's an animal for football.
"He grasps the game, he understands it. Play him right-back? Brilliant. Play him centre-midfield? No problem. Play him centre-back? Terrific."
Ferguson said that having a player like Jones reminded him of when he was coaching McClair who was able to play as a striker or fill in when needed in midfield.
"He's just one of those unusual players you get now and again who can play anywhere," he explained. "We've not had a player like him in terms of someone who can play at that performance level since, well the closest you would get would be Brian McClair.
"Now, Brian McClair was a fantastic player. He could play anywhere, McClair. I remember kidding him on once; I said to him, just go and play in the right-back area and he laughed. I said to him, 'What are you laughing at?' and he said, 'Next week I'll be centre-half.' But that was his character, so composed about life. Nothing bothered him."