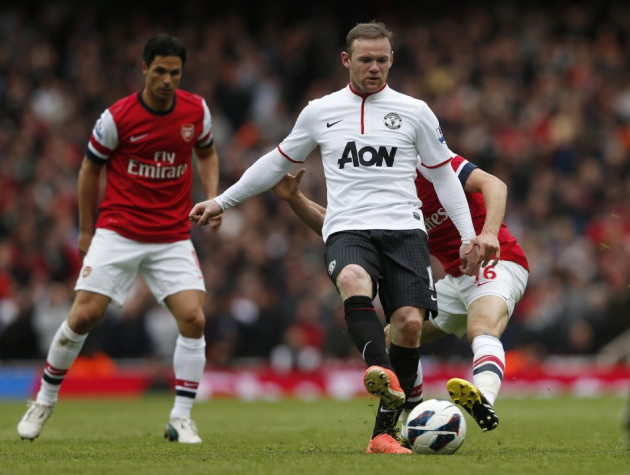 Jamie Redknapp can see Wayne Rooney leaving Manchester United this summer, despite David Moyes insisting the striker is not for sale.
Sir Alex Ferguson claimed that Rooney had requested a transfer for the second time in three years just before the Scot retired last season, though reports have since disputed that the England international officially asked to leave the club.
Rooney has two years left on his current deal with United and is said to be in negotiations over a new contract. But Redknapp believes it's a very real possibility that with the club lagging over giving the striker another deal, they could be planning to sell before the summer's out.
"It has to come to a head because he's got two years left on his contract," he told Sky Sports. "Something has to happen.
"He's either going to get a new contract at Manchester United or they are going to have to sell him because there's no point him still being there with that amount of time on his contract; it doesn't make any sense from a business point of view.
"I can actually see Manchester United without Rooney next year. I don't believe he will still be there."
While Rooney has returned for pre-season training, Redknapp believes that Moyes will be looking to sort out the issue surrounding the striker's contract as quickly as possible to take in maximum revenue from the forward if he does leave.
He explained: "If he stays for another year we are only going to have this predicament next year.
"If he's with £20million this year then with a year left on his contract he'll be worth £10million, so business-wise it doesn't make any sense."
Rooney's frustrations last season were reportedly due to receiving a lack of playing time, as well as being moved out of position by Ferguson in favour of Robin van Persie.
But he was equally disappointing in front of goal compared to previous season and while Rooney is believed to be asking for a deal which will keep his sky-high wages in tact, whether United still feel he's worth the money is a big question for Moyes this summer.