Michael Carrick has admitted that he would consider a return to the England line-up, despite the Manchester United midfielder turning down the opportunity to head to Euro 2012 on the subs list for the squad.
Hodgson was pressed over why he chose Jordan Henderson, who had a disappointing first season for Liverpool, over Carrick, who was one of Sir Alex Ferguson's go-to men during the season for the title-challenging Red Devils.
But after Hodgson revealed that Carrick had said no to playing a bit part in England's trip to Poland and the Ukraine, the United man insists that doesn't mean he never wants to play for his national side again.
"I've had no contact from Roy Hodgson, so it would be wrong of me at this stage to make a decision either way," he told the Manchester Evening News. "But I would consider it, definitely."
Carrick also made the move to dispel rumours that he said no to playing for England because he was angry at being left on the sidelines; he simply felt that it would be too frustrating to get no game time, and that a younger player would benefit more from the experience than himself.
"I didn't kick the door down and say: 'You've got to play me or I'll leave'," he explained. "It wasn't a case of that at all. "It was more that if I wasn't going to play, I'd rather not go.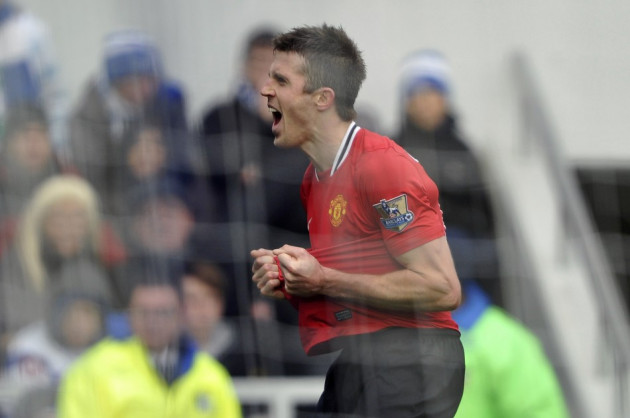 "During the World Cup I never featured and I was never really close to playing. That was a hard time. I just thought if it was going to be the same scenario again, I'd rather let someone else go in my place."
Fabio Capello didn't seem to feel that Carrick had a part to play in the England line up, despite his performances for Manchester United being of a consistently high quality.
But the 30 year old is not bitter over the situation that he found himself in under the Italian, though he said he thinks the side will now improve under Hodgson's guidance.
"It's a game of opinions and Capello wanted to play a certain way," he said. "If that was the road he wanted to go down, it wasn't for me to argue with that. I just didn't play, that's all.
Carrick continued: "I watched bits of the Euros and thought England were up and down really. It was always going to be tough, having a new manager in, and I'm sure they'll benefit more in the next campaign."