Ryan Giggs is hopeful that Darren Fletcher will be able to train and play for Manchester United once more in the future, with the Team GB captain claiming his teammate would have been favoured for selection for the Olympics if he was fully fit.
Fletcher's season came to an abrupt end for the Red Devils after he suffered a setback in his recovery from a chronic bowel condition.
And while United admitted last week that he may have to settle for a backroom role in the future with the club, Giggs is still hoping that he will pull through and make a return for both club and country.
"Fletch is concentrating on trying to get fit for United so I don't think he would have been thinking too much about missing out on this," he told the Daily Mail.
"Hopefully he will just start training and playing again because he is a talent and a really important player for both United and Scotland.
"But I'm sure if he had been playing regularly then Stuart [Pearce] would have had a decision to make because he definitely would have been in the reckoning."
For Giggs, winning silverware with United has almost been a given for the stalwart; with 12 titles under his belt, and two Champions League medals, success has come multiple times for the midfielder.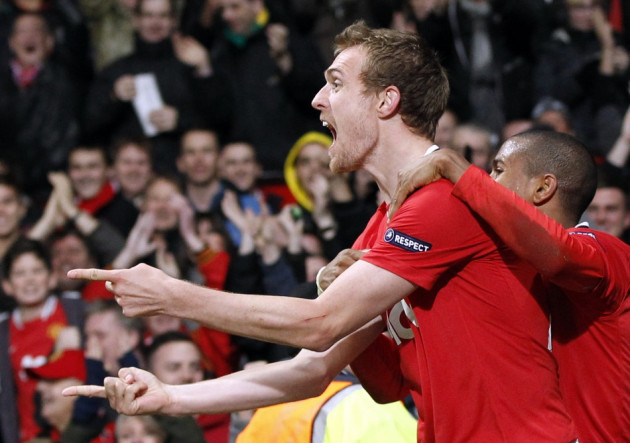 But the same can't be said about his time with Wales, and with the Olympics presenting a chance to play in a major tournament for his country, Giggs is relishing in the opportunity to go for Gold for Team GB.
"My career for my country has obviously been the total opposite to the one for my club,' he explained.
"I've been so successful with United but not so with Wales.
"I would always watch the other lads, especially those ones I grew up with, go away on international tournaments and wish that I could do the same.
"Unfortunately I never got the chance. But now I have even in the first few days together I've seen things that I haven't seen in my career. It's been an eye opener, and really enjoyable as well."
Giggs also admitted that he would consider a bout in management after retirement from United, saying of his post-footballing career: "Coaching is something I'm looking at more and more. In the middle of last season, I completed my UEFA A Licence, which was good. It's a different side of things, completely different to being a player.
"I want to gather as much knowledge as I can and prepare myself as best as I can, if I do want to go into management or coaching.
"The Olympics is a great platform, it's different being involved in tournament football to league football. I ask as many questions as I can at United and I've been the same here with Great Britain."