Manchester United surpass Coca Cola and Microsoft to become sixth biggest brand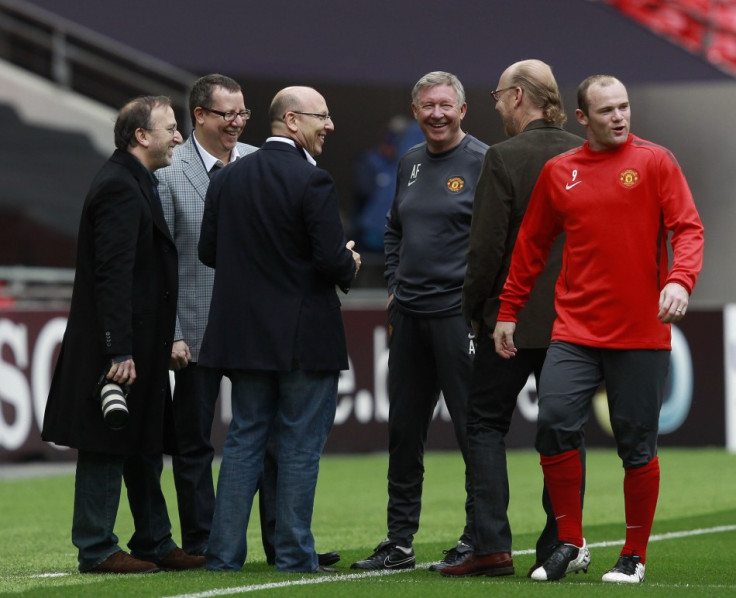 Manchester United have surpassed Coca Cola and Microsoft to become the sixth biggest brand in the world according to the Daily Mirror.
Manchester United have surpassed Coca Cola to become the world's sixth biggest brand according to the Daily Mirror.
The defending Premier League champions are only bettered in brand terms by Google, Apple, the BBC, Dyson and Facebook, meaning the much maligned Glazer family, who saddled Manchester United in huge debt when they bought the club in 2005, have managed to engineer their way past Microsoft and the aforementioned soft drink giants.
The investigation claims the Red Devils are now a £1.2 billion franchise with an estimated global fan base of 333 million people, 92 million of whom are in Asia.
The club's commercial strategy has seen turnover surpass £100 million thanks to more than 20 'official' partnerships with the likes of Nike, Audi and Turkish Airlines, while their recent shirt sponsorship with American insurers AON is a worth a reputed £20 million a year for four years, which represents a 9,900% increase on Sharp Electronics deal of £200,000 in 1992.
Although revenue has more than doubled in the last 12-months alone, Manchester United fans will argue the Glazers, who are considering floating the club on the Singapore stock exchange, will continue to address their own debts rather than reinvest in the Red Devils.
Red Football Joint Venture, the Glazer holding company that controls United, released recent figures illustrating an annual loss of £108.9 million, while their unconventional business model has cost a reputed £400million in servicing interest, debt repayments and bank fees alone.
While their critics will continue to argue Manchester United's soul has been pawned off to the highest bidder, the club's commercial director Richard Arnold recently suggested their global reach was yet to be fully explored.
"We've only just started. There is a lot more to come. United has huge future potential." Arnold said.
Manchester United's perpetual success on the field has curtailed some of the Green and Gold anti-Glazer campaigns in the last twelve months, but their detractors remain numerous despite their obviously savvy commercial strategy and Sir Alex Ferguson's backing.
"The debt has come through by the club being bought out by an owner. You know full well that when a business is bought it's usually bought with debt." The Manchester United manager said in June 2010.
"Because it's a football club it seems to attract a more negative reporting from the media and from the fans. But Manchester United football club, when it went plc, it was always going to be bought.
"It was inevitable. So when a particular family like the Glazers have bought it, it's unfair they come in for criticism because anybody could have bought it.
"I have to say they've done their job well. They support myself, the manager, they've supported the players. I've never been refused when I've asked for money for a player.
"So what can I do other than carry on the way we're doing it and the way I'm allowed to carry on, I've no complaints."
© Copyright IBTimes 2023. All rights reserved.