Ryan Giggs has admitted that he could never be a runner, with the Manchester United stalwart revealing that football was always going to be his most loved and played sport despite trying his hand at others as a boy.
Usain Bolt caused a media flurry when the fastest man in the world said he would love to complete a trial with the Red Devils, with Rio Ferdinand fuelling the fire by responding that he'd have a chat to Sir Alex Ferguson about the possibility of a deal.
But Giggs, who continues to stun critics with his abilities in the midfield at the age of 38, says he won't be swapping with Bolt for the track as he prepares for his 22nd season with United.
"I tried to do a bit of both track and field," he told the Manchester Evening News. "I was into sprinting obviously, but I had pretty good stamina so I ran the 800m as well - I tried to cover everything.
"My fastest time in the 100m was about 10.5 seconds when I was 12 or 13 years old. That's a pretty good time, but I was never really into athletics.
"It was always football and rugby for me. I played rugby league until I was 13, and there was a point when I was going to have to pick one and football was always going to be the winner."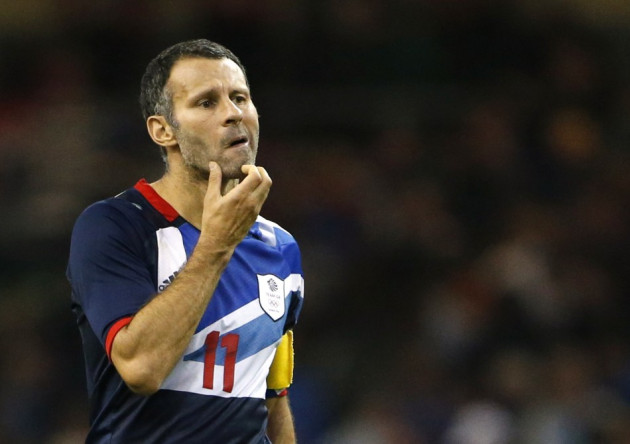 Giggs is coming off a very busy summer, in which the United man took part in Team GB's push for gold in the London 2012 Olympics, and he had special praise for Stuart Pearce for giving him the chance to play in a major tournament, something he's sorely missed.
"Right from the start he was keen for me to be involved and he's backed me ever since," he explained. "He's been supportive all the way through my career, since I was 13 through to today.
"My career for my country has obviously been the total opposite to my club career, I've been so successful with United but not so with Wales.
"I would always watch the other lads, especially those ones I grew up with, Becks, Butty, Nev, Scholesy, go away on international tournaments and I would wish that I could do the same.
"In my 16-year career with Wales I never qualified for a major tournament. I was only 19 the first time we came close with Wales, and I think you do believe that it will come again for you in the future.
"Before that happened with United we'd lost the league to Leeds in 92, but you always think you'll get more chances, and I did. I had a similar feeling with Wales, we had a good set-up and decent players in Mark Hughes, Dean Saunders, Neville Southall and Kevin Ratcliffe. We had a really decent team, but it wasn't meant to be."