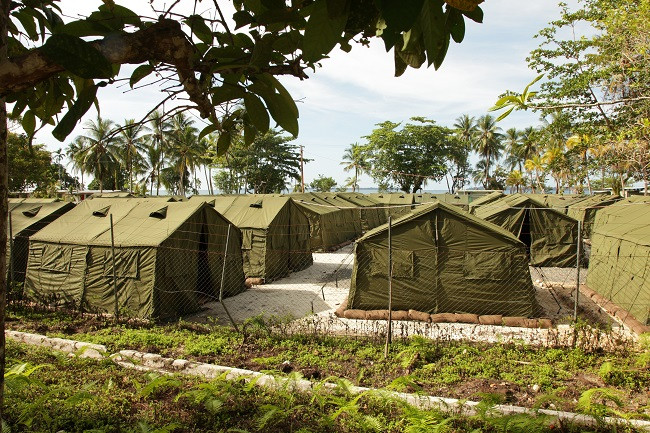 The Iranian asylum seeker killed in a violent jail-break from an Australian-run detention camp in Papua New Guinea was killed by a guard working for the security contractor G4S, according to an Australian guard.
The account, obtained by News Corp, suggests local guards jumped on Reza Barati's head in a "frenzy" on Monday night, as he lay defenceless on the ground.
Barati, 23, was killed in a camp on Manus Island on Monday, after sustaining fatal head injuries as hundreds of asylum seekers pushed down a perimeter fence to escape the compound.
An Australian official has said his body will be repatriated to his family in Iran. The Australian Embassy in Port Moresby conveyed the deep sympathies of the Australian government.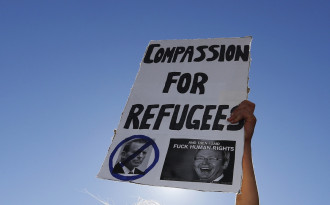 However, Papua New Guinea have suggested the Australians are concealing the truth behind the incident, as prime minister Peter O'Neill insisted that no New Guineans were involved in any of the troubles.
Rioting began inside the centre on Monday evening, as demonstrators began chanting "F**k PNG! F**k PNG!" The violence led to one death and two others being admitted to hospital. Reportedly, one man survived having his throat slit on Sunday evening, after he and six others allegedly broke free from the compound.
Scott Morrison, the border protection minister, said he would not speculate on such media reports. He confirmed Papua New Guinea had mounted a police investigation, while Australian officials were separately reviewing what had happened, including the role of guards.
The incident has been blamed on a combination of factors, including poor crowd control, inadequate fencing and anger from asylum seekers.
Papua New Guinea is one of two South Pacific nations where Australia operates camps to detain asylum seekers who have tried to enter the country illegally.
Australian officials intercept them at sea and deport them to the camps at Manus Island or Nauru. Meanwhile, their claims for asylum are revised for resettlement in those countries.
The camp holds around 1,300 asylum seekers, all men from countries including Afghanistan, Iraq, Iran, Lebanon, Pakistan, Somalia, Syria and Sudan's Darfur region.
The unrest in the camps has forced Canberra to close them, but the government has stated they are still an effective way to control immigration.
Before the riots, it was decided G4S would cease providing security at the detention centre within a month, after the Abbott Government failed to renew its contract.